In Q2 of 2021, FinTech businesses secured more than $30.8 billion in funding, according to CB Insights. The continued investor interest, ever-rising valuations, and ongoing growth have the FinTech sector buzzing. As we look to the year ahead, investor interest will continue for FinTech but more narrowly focus on one growing niche: addressing the nation's "bank deserts".
by Steven Weinstein, CEO, Seismic Capital Company
Many of us have heard of the phrase "food deserts," but "banking deserts" have not received the same level of attention. Banking deserts are especially prevalent in rural locations, where banks may be hesitant to build a branch due to the possibility of low-profit margins due to the reduced population size. As a result, many people in these areas frequently lack access to both cash and basic financial services – placing them in the "unbanked" or "underbanked" population.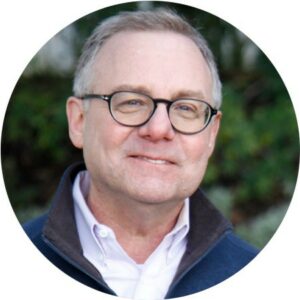 FinTech startups are providing digital-first solutions that address a lack of physical bank locations to give access to financial services and cash to those who would otherwise not have adequate access.
Neobanks rise to the occasion, and FinTech startups embrace new players
The pandemic has made neobanks like Chime a lifeline for the nearly 30 million underbanked households in the country. Operating exclusively online without physical locations, these challenger banks are bringing savings accounts, credit cards, loans, and more to those without a branch bank location nearby. The pandemic has only fueled the growth of neobanks, as consumers were forced to bank online with indoor mandates in place over the last year. Chime's latest funding round of $750 million, and valuation of $25 billion, only further solidifies the FinTech startups' star status among investors.
An unlikely competitor to neobanks may be on the horizon, but with just as much focus to solve the lack of bank branch locations. National retailers Walgreens and Walmart recently announced their own plans to enter the banking sector. Each retailer announced efforts to launch a mobile-first banking option to be paired with physical locations in their stores. Partnering with fintech startups, each retailer will ensure a mobile-first solution is in place while their store locations nationwide address any concerns around in-person access. Leaning on their vast loyal customer base, the two brands have an opportunity to further provide options to those in the 'banking deserts'.
Micro ATM's bridge the gap to get fast cash
For some communities and areas across the US, access to cash is a constant problem. Many of these towns may even be devoid of ATMs on a fundamental level. Those who do have access to ATMs are frequently confronted with excessively lengthy lines or, even worse, empty machines. The transition to electronic payments is difficult, and tasks like obtaining cash, holding value, and sending remittances are frequently impossible.
We are undoubtedly all aware of the actual cash shortages that occurred in storefronts during the early stages of the nationwide lockdown. Nonetheless, many groups and areas across the country deal with a lack of cash on a daily basis. Many of these towns may even be devoid of ATMs on a fundamental level. Those who do have access to ATMs are frequently confronted with excessively lengthy lineups or, even worse, empty machines. Micro ATMs and digital-first solutions are being used by companies in the area to address this issue. Micro ATMs are a low-cost alternative to costly, stationary ATM services. These portable card-swiping devices, when used in conjunction with local agents, can provide critical cash withdrawal services to individuals who do not have access to a real bank or regular ATM. Beyond geographic considerations, solutions like this assist groups like the elderly who may be confined to their homes. Startups can make banking services more accessible by concentrating on mobile and digital solutions. 
Investors with a keen eye can seek startups that are developing new solutions for places that are in desperate need of these resources. We anticipate seeing a number of nascent FinTech firms in the next year emerge to create additional solutions for banking deserts and the underbanked population, and investors will be keeping a close eye on who is leading the charge.