The ever-changing expectations and demands of customers emanate from the experiences they are accustomed to in daily life. From having a paperless customer experience at an Apple Store to using Alexa to order household items are now common and have set experience benchmarks for banks and lenders.
By Ajay Vij, Head – UK, SVP – Industry Head, Financial Services, Infosys
The financial services industry is challenged by the expansion of disruptors inside and outside of the industry. Firms such as digital mortgage brokers, price comparison sites, and credit bureaus will combine to enable one-click product research, threatening to relegate banks to back-end product providers. Price comparison sites and personal finance management (PFM) apps will merge, combining a proven business model around product comparison with deep financial insight.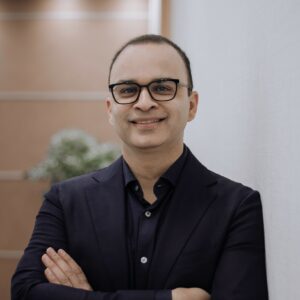 The financial services enterprises that are driving accelerated growth and success today are the ones who are finding fast lanes through technology, data, and processes to leverage and expand their ecosystems, and to sense, predict and respond to customer experience opportunities.
Customer experience makes or breaks organisations and plays a huge role in the success of their products and services.  Since eliminating friction from user interaction is a huge priority in an experience economy, businesses need to focus on organising their products, systems, and technology infrastructure around that goal. The best experiences in the market are built on a modern technology foundation that leverages Artificial Intelligence, Machine Learning, Big Data Analytics, etc., to create personalised products and contextual engagements so that the right proposition is made to the right customer at the right time. With products becoming commoditised, customer experience has emerged as the biggest source of competitive advantage.
Therefore, it is no surprise that experience transformation is a major goal in any digital transformation effort. In fact, for 87% of the respondents in the latest EFMA Infosys Finacle Innovation in Retail Banking survey, customer engagement is at the core of their transformation plans. But experience transformation is not merely the digitisation of manual processes; it is a design-led approach that puts the human user—customer, business partner, and employee—at the centre.  This can be done through bringing several elements together, from employee and customer experience to data intelligence and advanced analytics. And it's not just the 'glass' or user interface that's delivering the experience, but a living, breathing ecosystem of partners offering best-of-breed products, services and interactions to fulfil ever-increasing expectations.
Incumbents versus challengers
In a survey of millennials conducted a few years ago, 70% of the respondents said they would rather bank with Google than a traditional institution. Having earned the appreciation of customers for best fulfilling their expectations, digital players, such as big tech, FinTech, challenger banks, and neo banks, are now enjoying their trust as well—and attracting these notoriously fickle consumers in droves.
In response, traditional banks need to consider both the customer experience and customer journey, and the role technology will play in accelerating innovation of intuitive tools for customers. Equally important is accelerating the delivery of employee-facing digital tools and experiences. This will create a new digital agenda focused on transforming user experiences, so they become human-centric and deliver greater customer value and enable employees with new tools and capabilities.
Another thing to consider is the investment in resources. Even large financial services organisations don't have full-fledged experience design departments. Most outline a broad vision of experience and leave the details to others, typically their outsourcing partners. Ideally, they should integrate experience into the core of their business as a part of day-to-day operations.
Next steps
Looking ahead, financial services companies have their task cut out in 2021. In 2020, the pandemic forced almost every organisation into digital overdrive; this year, they must build on that effort by accelerating experience transformation. That means digitising end-to-end journeys, processes, product offerings and interventions.
As FinTechs and other new entities come under increasing regulation, they are gaining the confidence of all customers. Incumbent firms must set out to reclaim the trust, and the customers, they have ceded to their rivals. But these changes to customer experience can only be carried out if there is a supportive environment—in other words, a culture of innovation, quick decision making, the right talent and a 'digital first' mindset.
Here, the support of a trusted technology partner can be crucial for driving change throughout the organisation. When identifying a partner, companies must look for expertise in designing human-centric customer journeys and experiences besides technology credentials in areas such as data intelligence, platforms, process optimisation, security and compliance. Together, the organisation and the right partner will be able to foster the right environment and resources to provide a winning customer experience.