Like it or not, at some point in your life you will buy an electric vehicle (EV). Perhaps it will be for yourself (a powerful Tesla Model X or a sensible Toyota Prius) or for your company (a Mercedes eSprinter for deliveries or a large Renault DZE for hauling heavy goods) but either way the EV revolution is coming and every watt of power that charges an EV will need to be paid for.
By Anthony Wicks, Key Account Manager, Self-Service GSV – Parking & EVC, Worldline
In the UK, the government is phasing out internal combustion engine (ICE) vehicles starting in 2030 – a deadline that the current administration brought ahead by 10 years. This, combined with a system of grants for electric vehicles and charging points, should drastically reduce vehicle emissions – a source of not just atmospheric CO2 that contributes to climate change, but nitrogen dioxide and fine particulate matter that has been claimed to cause some 40,000 deaths per year in the UK.
Consumers are getting on board too. There are nearly 500,000 EVs on the UK's roads – a small fraction of the 38.8 million total, but five times what it was in 2015. The current European EV fleet stands at 2.3 million in 2020, however it is estimated to rise to 34 million in 2030. As charging infrastructure grows, as it becomes as common to see EV charging as it is petrol stations (the number of which have fallen by 35% since 2000), more people will buy EVs. Currently, they are a niche, with buyers purchasing them either out of environmental concerns or just for the cool factor, but they will become a standard choice for many drivers over the next decade.
Building a new infrastructure around fuel
Charging an EV is not like refuelling an ICE vehicle, it takes much longer. Currently, there are three categories of EV charger: slow, fast and ultra-fast (also known as rapid and ultra-rapid, and occasionally you may find it broken down into slow, fast, rapid and ultra-rapid). Slow chargers, the most common, use around 7kW and can typically fully charge an average EV car from empty in eight hours – these will typically be overnight chargers that people will have in their homes. A 50kW model can add 100 miles of range in around 35 minutes, and ultra-fast 150kW chargers are available that bring charging times down to a few minutes.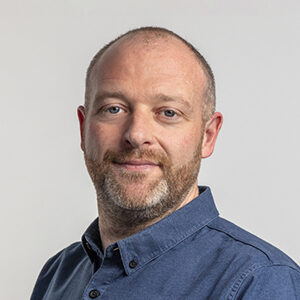 This means that the whole structure of charging a vehicle must change. It may become common to leave your car on charge in your garage overnight rather than ever visiting public charging stations if you are only using your vehicle for commuting and shopping. Drivers who must travel further afield might choose to charge in purpose-built charging areas with cafes and entertainment, much like service stations. We are increasingly finding that businesses that have little to do with fuel offer EV charging as an added extra – you can recharge your vehicle while shopping at a supermarket, or anywhere that there is parking.
It also means that payments must adapt to the way that people will be using chargers. Charging points will mostly be unattended, so ensuring that customers have a positive experience, that customers who need help can access it and that unscrupulous customers cannot commit fraud will be all down to the design and capabilities of charging points.
What EV charging operators need
For the reasons above, charging stations will be unlike any other piece of infrastructure that we use currently, somewhere between petrol pumps and vending machines, but in some ways not like either of these.
Consider the question of when the payment for charging is taken: if we use the model currently used on vending machines, where a customer taps or swipes their card, their details are taken, they make their order and the amount is deducted from their account, then there could be problems. If a customer taps their card, uses £100 of charging but does not have the funds to pay for that amount, what happens? If you use your card after you are done charging what would prevent somebody from simply driving away? If you pay upfront for £100 of electricity but have to abandon the charging process halfway through, how is the refund processed? If a customer pays by smartphone, which currently has a £100 limit, then what happens if they leave their car charging for £110? Will tourists be able to pay in their own currency? Then there are the payment methods that modern consumers have come to expect: app payments, 'click and collect', loyalty programmes (which will need to carry over from existing fuel loyalty programmes) and an omnichannel experience that keeps the same interface across multiple devices.
You can see how complicated EV charging can get, and this is before we have considered security protocols like PSD2 and 3D Secure or new banking rules like Open Banking. EV Payments tie together two pieces of what will become everyday life for billions of people: EVs and digital payments. Businesses need to get the payment system right because consumers who find the already long-winded process of charging an EV difficult can always switch to charging at home.
Solutions for the day after tomorrow
New payment solutions, such as Worldline's Easy EV hardware and software, are designed to be the one-size-fits-all solution to the growing EV charging market, able to adapt to any EV hardware and any client business model across Western Europe. The systems are compatible with a huge range of payment types and should new payment methods emerge they can be rolled out easily.
The solution works with both end-to-end and standalone payment processing, with pre-authorisation and electronic receipts available as standard for users opting for end-to-end processing. What's more, acquiring on an end-to-end solution is included for both a standalone version as well as the full end to end solution. This means that whichever solution EV charging providers opt for, in any country in Europe, they can be assured that they are getting a service that ensures that customers can pay for their charging.
Security is a major concern for any payment, especially at unattended electric charging stations, and the latest security standards are built in at the point of sale without adding extra steps for the customer. As is standard in modern payments, this security layer is designed to be as frictionless as possible.
We know that EVs are going to become standard soon, probably overtaking ICE vehicles several years before the 2030 deadline. Payment providers, charging station manufacturers and operators should work together to create payment experiences that make something that consumers will have to do several times a week into a joy instead of a burden.