Starting and running a business is no small feat, and as we all know, cash flow is the core fuel that powers any business. A set marker for identifying a healthy and thriving business is strong cash flow, and the importance of this particular resource is not lost upon any entrepreneur
by Mr Vineet Tyagi, Global CTO, Biz2X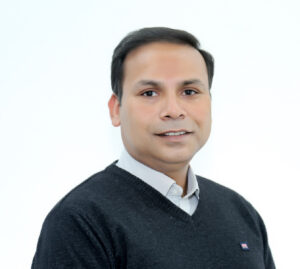 They say that the first five years are extremely crucial for any business, and generally determine whether a company will crash or float. The question therein is why do various businesses that have a strong financial foundation and good initial investment, end up failing within five years?
The answer to this simply lies in their cash flow, so much so, that a recent study conducted in the US concluded that 82% of the time, poor cash flow management ends up contributing to the failure of an SME.
To understand how SMEs can manage their cashflow effectively, let us first take a look at the challenges:
Cash flow management challenges faced by SMEs
Underestimating Start-Up Costs: Having unrealistic estimates and low cash reserve gets most SMEs started on the wrong foot. Obtaining capital and then not calculating realistic costs becomes like quicksand – quite difficult to get out of.
Managing Receivables: Receivables, as most are aware, is the amount that is due to a company. Inefficient management of it ends up in a huge amount of outstanding receivables, which end up hampering cash flow.
Managing Payments Efficiently: According to a study, almost 66% of SMEs revealed that the biggest impact on their company's cash flow is due to the amount of time that it takes for money to process post receiving payments, with some of them having to wait more than 30 days for payments to clear. Thus, due to the time taken, if not managed well, it becomes a huge cash flow challenge for upcoming and ongoing projects.
Ignoring Overhead Costs: A company with high overhead costs such as rental, travel, etc. will notice the profits depleting quickly. To cover such costs and break even, the organization will have to and hence, make more sales. Thus, to make a long-term difference to the business's profitability and cash flow, overhead costs cannot be overlooked. 
Low-Profit Margins: While they say that pricing is an art, the first step is always understanding your numbers. This means that knowing your profit margin is an extremely important metric for analyzing your prices. A low-profit margin implies that either business's costs are too high or the pricing is too low or it could even be both. The lack of a sustainable and strong profit margin means that a business will always battle cash flow issues.
Having talked about the cash flow challenges faced by SMEs, let us talk about how FinTech can assist in overcoming them.
5 ways FinTech helps small businesses better manage their cashflow
Easier Business Lending: Traditional lenders, usually hesitate when handing out loans to SMEs with smaller loan amounts and what they consider to be inconsistent earnings, thus risky. Apart from this, the entire application process for the loan is quite time-consuming and cumbersome. With the advent of FinTechs, it has now become easier for SMEs to bypass the conventional loan obtaining methods and scale their operations faster owing to easier business lending. Thus, bridging the gap, with offerings such as through P2P lending platforms, FinTechs are making the lending space much more dynamic.
Simplified and Faster Invoicing Systems: Having access to simplified and faster-invoicing systems, it is now easier for businesses to thrive. Besides saving them from existing revenue losses or accumulation of bad debts, an efficient management system helps firms collect payments effectively, irrespective of the location or currency, thus, creating a sustainable flow of operations and cash flow.
Efficient Account Management Tools: Owing to FinTechs, SMEs now have access to a lot of options to help them control their costs and expenses. With the help of online accounting systems, they can monitor their cash flow in real-time, and ensure the smooth running of operations. Taking out the guesswork from running the business, FinTechs with the help of expenses and invoices apps, aid business owners in focusing on expansion and growth instead of other small details. 
Transparency: The proliferation of the internet and mobile, has helped FinTechs in creating digital banking solutions that reduce both the cost of transferring funds as well as the need for paper currency for conducting any kind of financial transaction. This aids in making the financial system much more transparent, and reduces the chances of tax evasion or other negative practices, thus ensuring that the business ecosystem becomes robust.
Increased Profit Potential: Post the advent of FinTechs, capital markets have witnessed a huge growth in terms of technology infrastructure. Irrespective of the industry or the type of organization, a reduction in costs ends up aiding an increase in revenue and profits eventually. The union of technology and finance has led to the rise of trading platforms that via 'collection and analysis of market' and 'user data' can help in uncovering trends, providing aggregated views of the market, and enhancing forecasting capabilities that eventually maximize the profit potential for firms and traders alike.
With FinTechs now making it possible for businesses to serve their clients irrespective of location, monumental strides have been made in the areas of payments, inventory management, invoicing, cost-reduction, etc. which were previously unimaginable. Many components of FinTech are now intertwined in business operations that can help in cash flow management for SMEs tremendously. Thus, offering capabilities to leverage technology, FinTechs can really make a difference for companies in keeping their cash flow positive even in times of crisis.