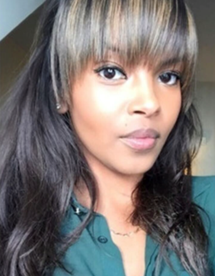 The year 2023 is off to a rocky start for retailers. Recent events including the COVID-19 crisis, the ground war in Europe, and rising inflation are all having a toll on how consumers are shopping – and merchants need to adapt to the new landscape.
By Amal Ahmed, Director, Financial Services and EMEA marketing at Signifyd
One of the biggest developments is the constant change in payment preferences, as new and innovative payment methods enter the scene. But rather than be a hindrance, this shift presents an opportunity for European merchants to thrive in the age of uncertainty, with retailers being urged to diversify their payments stack in line with consumers' demands.
Signifyd's eCommerce fraud report explores payment methods as a way to navigate the complexities of the uncertain eCommerce landscape in 2023. Here, we outline the approach that will help merchants stay afloat in 2023.
Rigid payment acceptance is driving customers away
One of the biggest disappointments for consumers which are harming sales and revenue is not finding their preferred payment method on a merchant's website.
In a world where consumers are looking for a fast and efficient customer experience, and where Strong Customer Authentication (SCA) is already creating friction in the checkout journey, one inconvenience can have detrimental effects on transaction approval.
A 2021 survey by UK Consultancy Merchant Advice Service found that one in five consumers in the UK and European Union would abandon their purchase if they're unable to pay the way they want to. As a result, merchants are losing £1.8 billion a year.
For merchants, it is time to embrace the new when it comes to payment trends. Research firm 451 Research found that merchants who put a strong emphasis on payments during the pandemic saw their sales increase much more rapidly than others.
Considering payments as a highly strategic area led to an increase in sales for 55% of those who agreed that payments are an essential part of the revenue optimisation mix.
451 analyst Jordan McKee said, "Merchants that had scalable payments infrastructure accepted a diverse mix of payment methods, and put automated fraud-prevention processes in place weathered the storm. Many even thrived."
Europe's payment trends in eCommerce
What are Europe's payment methods that are defining the eCommerce landscape today?
Europe's eCommerce market is growing at a rapid 11% CAGR (compound annual growth rate) year-on-year and is expected to increase that through 2025. Diversified payment methods are a vital part of that growth across all European countries.
While credit and debit cards used to be the most popular payment methods, sales through them have dropped by 22% in 2022 compared to the year before, shows Singifyd data. Meanwhile, digital wallets are on the rise. In 2021, they accounted for 26.7% of the transaction value – the highest of all. eCommerce sales through PayPal and Apple Pay in particular increased by 274% and 70% between 2021 and 2022.
Buy now, pay later (BNPL) is another payment method that is gaining momentum in Europe, as the eCommerce sales conducted via this method accounted for 8.1% of ecommerce spend in 2021, more than in any other region.
BNPL and digital wallets are leading the way in the Nordic countries, where they've had exponential growth, as well as in Germany, France, Poland, and the UK.
While in some countries, such as Germany and France, sales through bank transfers are in decline, in others, such as the UK, Poland, and Turkey, they are projected to grow. Poland, they have a 54.5% share of eCommerce transaction value, and it's projected to reach 58.6% by 2025.
Payments data is paving the way to a better transactions flow
Understanding payment trends and implementing them into your eCommerce strategy is key. But what's also aiding merchants in optimising their transaction flow is leveraging payment data and utilising it.
Payments data holds the key to unlocking insights about consumers' trends and behaviour and then using it to improve approval rates, drive more loyalty, and target the prime consumers that are bringing the most revenue in.
Collecting payment data is all about adopting machine learning to optimise the process and drive better results. It also helps reduce friction caused by SCA, as data helps develop a better understanding of exemptions and approval performance. According to Signifyd's report, European retailers who have optimised their payment stack have increased sales by 5% to 9%.
Understanding and tapping into the latest payment methods can be a golden key for merchants to unlock their full eCommerce potential and reduce the friction in the customer journey created by SCA.