Open banking is finally gaining momentum some 3 years after the Second Payments Services Directive (PSD2) came into force. Momentum is building thanks to a combination of trends – technological advancements, maturing bank-FinTech partnerships, and wider acceptance of digital since the onset of the pandemic.
by Andrew Lawson, SVP, EMEA at Zendesk
In February of this year, for the first time in a single calendar month, more than one million open banking payments were processed in the UK – compared to 300,000 for the whole of 2019, and 3.2 million throughout 2020.
However, progress is still slow. It's slow among consumers: active open banking users in the UK reached 3m in January 2021, far lower than the projected 33m by 2022. And the same is true for businesses – only 2% of financial services firms have met all their open banking requirements to date, while 69% have met half or less. With almost 9 in 10 respondents (88%) believing open banking will increase the number of innovative banking services available to customers in the next 3 years, the future of financial services hinges on this potential being realised.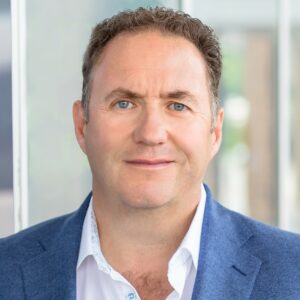 The two biggest challenges cited were time and effort needed to maintain and preserve the integrity of data as well as limited capability to accelerate the development of quality APIs and API-driven features to market.
The industry tends to point to the consumer or the C-suite within banks to explain the lack of adoption. The ones who are so often overlooked, are the developers within FinTechs. As the creators and integrators of innovative services, they are pivotal in making open banking 'happen' but are lacking the support to do so. The most progressive businesses in this space have identified a new financial services customer segment: the developer.
Thinking developer-first
Thankfully, many organisations in the industry are already rising to the challenge and adopting a developer-first approach.
One example is FinTech start-up TrueLayer, whose open banking platform allows engineers, innovators and enterprises to securely and efficiently access users' bank accounts to share financial data, make instantaneous payments and validate their identity. The company puts developers – the users who actually integrate its solution within its clients' companies – at the heart of the service it provides.
In practice, this means rethinking a financial services firm's customer experience strategy.
Digital is critical
Digital transformation means stepping away from legacy tools and channels. But at the same time, financial services firms must adopt the communications styles that most closely fit their users. To that end, TrueLayer's Head of Client Care, Chris Brogan, said: "It's developers who are actually going to integrate with our product and by servicing them as best we can, it means the onboarding process is as easy as possible for our client."
Automate and alleviate
Requests for data, clear documentation and easy access to sandbox environments need to be available in real-time to support accelerated development cycles and iterations.
Artificial intelligence is essential for speeding up response times, reducing operational costs and more easily deriving insight from data in a way that lends itself to the rapid, iterative ways of working developers favour.
Developing the future of financial services
In the open banking era, 'build and they will come' can't be the way we think about developer engagement. Although we've made major strides, with more than 300 FinTechs joining the open banking ecosystem and an increasing API call volume, there is still further to go – and what got us here, won't get us there. It's not enough to create the APIs and launch a sandbox.
Realising its potential requires true collaboration which can only happen if leadership teams within finance prioritise open and efficient lines of communication with the developer community. FinTech developers need instant and convenient access to the right support if they are to deliver the new services upon which the future of this industry rests. Only then will we move towards the open, integrated future of finance this initiative set out to create.