Across Europe, consumers have largely turned cashless during the pandemic, with contactless and online payments increasing exponentially. But with the high streets across Europe slowly entering into the new normal, will consumers demand a return to cash payments?
By Koen Vanpraet, Group CEO, PXP Financial
The COVID-19 Effect on European E-Commerce and Retail from PXP Financial surveyed consumers in six European countries, finding widely varying appetites towards a cashless society. For example, Poland is the most enthusiastic to ditch cash, while The Netherlands the least – and the UK is smack in the middle with its views on the matter.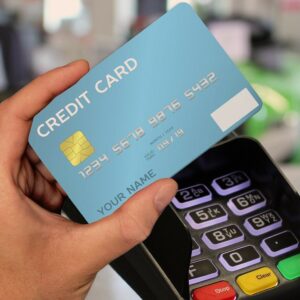 In the research, 41% of consumers across the six countries – UK, Spain, Germany, The Netherlands, Poland and Italy – indicated that they would feel positive about a cashless society, while 31% would feel negative. Poland topped the tables of going cashless with 54% of respondents indicating positivity towards dropping cash. Italy followed on 49%, Spain next with 42% followed by the UK at 40%. The two least positive countries were Germany on 33% and the Netherlands on 31%.
A culture of cash
Despite the varying attitudes towards a cashless society, consumers across most of the countries showed enthusiastic uptake of cashless payments – contactless payments, e-wallets, mobile payments, and wearables among them. The notable exception was Germany. For most Germans, using cash isn't just a personal preference; it's a cultural value that they've grown up with and one tied closely to a national value with centuries-old roots.
But even here as the pandemic has pushed what would have been previously low-value cash transactions onto other payment types, a whopping 73% of German consumers said they had to change their favoured payment method – cash – during the pandemic. When asked what payment methods they tried as a result of the pandemic, Germans overwhelmingly favoured PayPal as their preferred non-cash payment form at 58%, followed by contactless at 48% and online banking at nearly 43%.
Looking at combined answers from all respondents, when asked what payment methods they had tried because of the pandemic, 48% of people have tried contactless. The highest uptake was in Poland at 70%, with Spain ranking the lowest at 27%. Respondents are now also more likely to spend money at retailers that offered contactless/contact-free payment options than before Covid-19, with 65% of all respondents saying yes. Again, Polish shoppers (80%) are more predisposed to contactless, given that it was one of the first countries in Europe to trial the technology.
Re-evaluating the value of cash
Other country-specific highlights in the report show some surprising trends. Italy is one of the most cash-heavy societies in Europe, but the arrival of Covid-19 has led to a rapid re-evaluation by consumers of their payment habits. In the PXP Financial survey, Italian respondents are mostly favourable about the prospect of a cashless society, with nearly 50% seeing it as positive, compared to 21% who viewed it negatively.
The irony of heavy cash usage in Italy is that it gave rise to the introduction of prepaid and contactless payment. Italy is one of the most advanced contactless countries in the world. These figures were reflected in the survey, with nearly 44% stating that they had tried contactless because of the pandemic. Over 63% said they had tried PayPal, while 38% had opted for online banking. Those who tried mobile payments for the first time amounted to just over 14%.
Meanwhile in Spain, although Spaniards are traditionally avid cash users, there are positive signs that things are changing in favour of non-cash methods. Compared to their European counterparts, it appears that Spanish shoppers wouldn't be sad to see the end of cash. Around 42% believe a cashless society is a good thing, whereas 34% view it as a negative. This is evidenced by the fact that the popularity of payment cards in Spain (particularly credit cards) has surged in recent years, and in mid-2020, for the first time, card usage overtook cash.
At the dawn of a contactless society
Even before the pandemic, there were some European countries who were already deep into the development of a contactless society, with the UK already being entrenched in contactless payments.  But that doesn't mean everyone was and around 52% of respondents said that they had been influenced to try out contactless payments as a result of the pandemic.
Usage of online banking and PayPal was neck and neck at roughly 38% each. Meanwhile, mobile payments had caught the attention of 22% of UK consumers surveyed, while a further 6% said that they had tried wearable payment forms like watches and wristbands during the pandemic.
Poland is a technologically advanced market, with more dynamic payment method usage than in neighbouring Germany. Poland was one of the first European countries to pioneer contactless payments, evidenced by an overwhelming 80% of Polish respondents said they would now be more likely to spend money at a retailer that offered contactless payment options than before Covid.
Polish consumers overall have a positive view on having a cashless society, with 54% seeing it as a welcome prospect. On the other hand, 19% viewed the end of cash as a negative.
As a result of the pandemic, Polish consumers were more willing to try new payment methods compared to the other countries in the survey. Over 70% stated that they had tried contactless, while a significant 81% said they had opted for online banking. PayPal scored highly in Poland too, with 92% of respondents trying it for the first time during the pandemic.
The Netherlands already has one of the highest rates of non-cash payment method usage in Europe but is characterised by a few anomalies compared to other European markets.
Although non-cash payments are extremely popular, online banking and credit transfers, rather than debit cards, are favoured by Dutch consumers. Cards account for a lower proportion of retail sales compared to other European countries. Credit card usage in particular ranks much lower in the Netherlands when compared to the UK, for example.
But when it comes to getting rid of cash altogether, Dutch respondents are reluctant to wave goodbye to bank notes and coins. 38% of those surveyed view a cashless society negatively, compared to 31% who think going completely cashless is a positive thing.
Preparing for the 'new normal'
The PXP Financial research shows how important having the widest possible choice of payment methods is for retailers.
Retailers and payment organisations need to work together to understand what their customers need in the new normal as the high streets across Europe open up once again. Together, retailers and payment organisations can develop solutions to ensure continued customer loyalty even as the face of retail changes in line with the widening array of payment methods. Added-value services like loyalty schemes, promotions, in-store rewards through QR codes are all valuable tools that retailers can use to offer their customers convenience, speedy footfall and payment security.
The research underscores the need for retailers to understand the direction of consumers' attitudes towards where they shop, how they pay for the goods they are buying and what they require from retailers going forward. Covid's new normal has accelerated the speed of direction and retailers must catch up with their customers.