By Lee Jones, Director of Sales and Business Development, Ingenico Enterprise Retail
Consumers' lack of patience is beginning to transfer into their attitude towards shopping in-store. In fact, new research has unveiled that nearly 80% of customers will walk away from an in-store checkout because of long queues – likely to be a potential factor for some time to come in the face of the Covid-19 pandemic.
by Lee Jones, Director of Sales and Business Development, Ingenico Enterprise Retail
Simply put, the in-store experience needs to evolve to reflect the speed and convenience of online shopping. It's a known fact that customers spend more in-store than they do online. This is in part due to the prevalence of impulse buying. So, it is vital that merchants don't take the risk of losing sales because they don't implement a variety of options to speed up the in-store experience.
With merchants needing to eradicate the need for queues in store, what technologies are available to help them streamline the physical shopping experience and eliminate the risk of losing customers?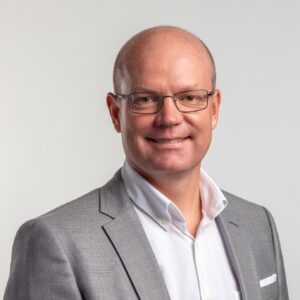 Scan and Pay
Scan and pay is a mobile-based payment option that enables the customer to scan a QR code relating to the product using an app, with payment made through in-app payment from the merchant app. This erases the need for a checkout service and queues.
This payment method puts the power back into the customers hands, providing greater in-store mobility that allows them to shop on the go. They walk in, pick up the item, scan it, and go. It's as simple as that.
Instant Payments
Instant payments are electronic payments from one bank to another that can be processed in real-time. They are completed in under 10 seconds and not only processed quickly, but also at any time of day. This instantaneity can be highly beneficial to companies' cash-flow. Likewise, instant refunds are a great value-add for customers.
This type of payment can be integrated into a range of shopping checkouts, including on-the-go devices, to suit any business.
MPOS and EPOS systems
MPOS systems are a mobile point of sale used to process transactions in exactly the same way as a cash register. The main difference is that by taking payments on a mobile phone or on a tablet using an EPOS system, payments can be taken anywhere in a store, providing the sales assistant or merchant is carrying a smart device. It is also extremely cost effective if you can reduce the need for costly terminals.
Choosing the right payment method is key
Having covered all the different options, it can be daunting for merchants to know which system is best for them or even to know where to look. As consumers continue to demand simpler, more convenient ways to pay in-store when shopping, merchants must provide the services they need to be able to pay on the go, without the need to wait in a queue. This means we can be confident that the days of queueing are numbered, and merchants who don't adapt to customers' demands by reducing the barriers to payment are at risk losing out on sales.