The pandemic has been a great accelerator of existing digital trends, with none more evident than eCommerce. Global volumes of online transactions skyrocketed with global eCommerce sales growing by more than a quarter in 2020. During this massive shift, embedded financial solutions went from being an emerging novelty to a near-universal feature of online retail, with huge technological advancements alongside Open Banking-friendly regulation paving the way for innovation.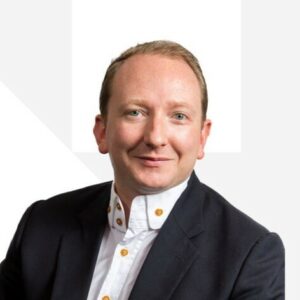 by Tom Bentley, Chief Commercial Officer, Vodeno 
Online stores began offering their own financial products and services, like custom credit options, personalised cards and accounts and even insurance all at the point of sale. The convenience and accessibility of these products marked an indelible shift in customer expectations.
With embedded financial products growing ever more varied and numerous, retailers now need to stay at the forefront of cutting edge financial technology to keep up. And while pre-packaged third-party products offer a quick fix, retailers who integrate them run the risk of ceding both control of their user experience and valuable customer data. Smart brands are relying on Banking-as-a-Service providers who can deliver the technology, necessary licence and regulatory and compliance expertise needed to offer banking products directly within their ecosystem.
The wind is firmly in the sails of embedded finance, but we have only just begun to see the full scope of what it means for online retailers. So, what will its lasting impact be on eCommerce companies? And what should retailers expect in their future?
Behind the minds of retailers
To successfully predict what impact embedded finance will have on retail, we must first examine the driving factors behind its growing uptake. To this end, Vodeno surveyed more than 750 retail decision-makers from across the UK, Germany and Belgium to explore what has motivated the growing prevalence of embedded finance on their platforms, and what their plans are for the future.
Among those surveyed, there was no outstanding single reason for their adoption of embedded finance solutions. 41% selected 'creating new revenue streams' as a key motivator, while 40% chose 'growing the customer basket', viewing embedded finance as a means of increasing profitability. 40% viewed it as a means of increasing customer loyalty, and 38% wanted to improve customers' satisfaction with the brand.
The difference between these motivations is indicative of the variety of benefits embedded finance has the potential to offer. It is not just a tool for increasing revenues or making the user experience more engaging – for 39% of respondents, it was primarily a tool for gathering improved customer insights.
When predicting the future of retail, these figures suggest that embedded finance has the potential to revolutionise retail as a whole, allowing businesses to build stronger bonds with their consumers while increasing sales volumes and leveraging data-driven strategies.
Examples of these new strategies are already emerging into the global retail market, with the US department store franchise Kohl's recently announcing a new branded credit card that offers unique rewards and loyalty benefits to cardholders. With roughly two thirds (66%) of respondents stating that their business had engaged with technology vendors in the last 12 months to create their own embedded finance products, we can expect to see more and more of these types of use-cases in the near future.
What retailers can expect
The underlying technology and regulatory requirements of embedded finance are a major sticking point for non-financial businesses such as retailers.
Overcoming the difficulties of regulatory compliance was a primary consideration for 38% of respondents, who picked their vendor because they offered banking solutions independently with little development required on their part, and 34% prioritised vendors who had access to a banking licence for the geography that they operate in.
Given the extraordinary rate of change within consumer expectations today, having products that can be designed and launched at short notice is essential. 37% of respondents who had engaged with a technology vendor to implement their own products felt that being able to enable their retail partner to launch a new product quickly was a key factor in picking their BaaS partner.
What's next for retailers
Based on the feedback from our survey, we can predict what the shape of the retail sector will be in the future.
We are not simply seeing eCommerce and embedded finance growing in tandem – embedded finance is elevating online retail by creating more engaging and rewarding customer experiences and making shopping online more appealing to users everywhere. We are seeing embedded finance bring brands and consumers closer together, and the attitudes and priorities of decision-makers today offer a glimpse into the retail landscape of the future.
There is limitless potential on offer for retailers who grasp the embedded finance opportunity firmly enough, but those who hesitate too long run the risk of being left behind.