Before Covid-19 emerged, the way employees viewed work was limited. With defined working hours and fixed office space, it was hard to imagine the drastic change that was coming. Today, more workplaces have adopted both hybrid and remote working, as employers learnt just how much could be done from home, or at least outside of an office.
by Joshua Bao, Co-founder, SUNRATE
This has resulted in a decrease in full-time workers, with employees taking on more freelance and flexible roles. Beyond remote working, the way the workplace may evolve and change are hard to predict, but what we do know is that it will impact the payments industry.
The changing workforce
Remote working existed prior to the pandemic but was not adopted as widely as it is now. Employers are currently offering remote and flexible working to stay competitive in the market, with studies showing that 70% of the workforce will be working remotely at least five days a month by 2025 – but this is not the only change.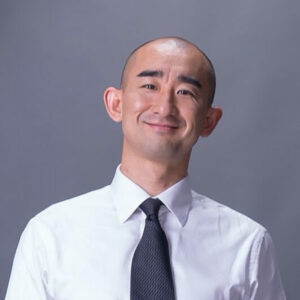 Lockdown gave many a new approach to working. Around the world, many people started their own businesses, left their old roles and most interestingly, more became freelancers. A recent survey by freelancer platform UpWork found that in the U.S, 20% of current employees—10 million people—are considering doing freelance work. Not only are employees becoming more open to freelance work, but employers are, too, with the study also showing that nearly half (47%) of hiring managers are more likely to engage independent talent in the future.
How does this affect the payments industry?
From Bark and Toptal to Upwork and Fiverr, freelance marketplaces play a key role in connecting freelancers with businesses looking to hire. With more organisations based around the world employing freelancers, cross-border payments will be required at a much higher rate. Cross-border payment services will be needed more than ever to collect money from international clients and pay overseas freelancers.
The financial payments space must set itself up for the growing globalisation of the workforce, and as the world embraces flexible working and freelancing, this creates greater opportunities for platforms in the cross-border space to provide their services. This is especially important given the forecasted rise in the value of cross-border payments over the next six years – with research from the BCG predicting that the value of cross-border payments will increase from almost $150 trillion (2017) to over $250 trillion by 2027.
With the reach of freelance marketplaces growing, they must ensure the best processes are in place in order for funds to be transferred successfully – this is where cross-border payments services come in. Freelancing platforms must work with multinational payment service providers to help advise on overseas regulations and also provide fast payment speeds, payment tracking, strong security and transparent pricing. This will ensure the platforms pay and get paid efficiently.
What caused the workforce revolution?
These changes are important to note, but the catalyst of these must be understood too. A key cause of the change in the approach to working is technology. Digital communications platforms such as Zoom and WebEx have meant that staff are able to work collaboratively without being in the same room. Of course, many of these apps existed before, but with the emergence of Covid-19, the public put them to the test and became reliant on keeping in contact with colleagues. This created a "new normal".
While major events such as a pandemic cannot be predicted, the payments space can now prepare for changes to the workforce. The increase of both remote and freelance work is likely to stay, and businesses should do what they can to prepare themselves for the modern and future ways of working.