IBS Intelligence is partnering with Sopra Banking Software to promote the Sopra Banking Summit, which takes place 18-22 October 2021. The summit is tackling the biggest issues in the financial sector, including public cloud. This weeklong festival of FinTech will touch on the hottest topics in financial services and highlight the new paths industry leaders are taking.
The following article was originally published here.
Cloud computing has long been an attractive option for banks looking to optimise costs, improve flexibility and facilitate digital expansion. Historically, cloud adoption has meant private or limited deployments due to concerns ranging from security to compliance. But in a post-Covid world, the drumbeat of digitisation has gotten louder, and more banking leaders are moving past their reservations. And recently, the use of public cloud platforms is gaining traction. This is due to ongoing margin compression, the need to reduce costs, and the imperative for banks to innovate faster—all things the public cloud can help solve.
by Martin Lee, Head of Managed Services & Cloud, Sopra Banking Software
As more financial institutions move to leverage cloud providers' huge investment in their tech stacks, it's worth pausing to survey the landscape and understand the most important considerations for banks moving forward.
The state of cloud banking 
The phrase 'cloud computing' spans a range of classifications, types and architecture models. In simple terms, a private cloud means a dedicated cloud computing network. In contrast, a public cloud is cloud computing delivered via the internet and sharing underlying infrastructure across organisations. A hybrid cloud is an environment that utilises both physical and cloud hosting.
In the last decade, the use of public cloud computing via services like Microsoft Azure or Amazon Web Services has turned into a $240 billion industry. In banking, the public cloud is already commonplace for non-critical tools, and a typical bank's computing environment already includes on-premise systems, off-premise systems and multiple clouds.
Indeed, 19 of the top 20 US banks have already announced public cloud initiatives. In late 2020, IBM rolled out a financial services-specific public cloud featuring 10 of the world's largest banks as customers. While there is a lot of activity, maturity levels vary. For instance, according to a recent report, 80% of UK banks have migrated less than 10% of their business to the public cloud as of 2020.
But that's rapidly changing.  Banks know they can no longer ignore the benefits if they want to stave off competition and remain profitable. Data from McKinsey underscores this point. According to one of its surveys, more than 60% of banks plan to move the bulk of their operations to the public cloud in the next 5 years.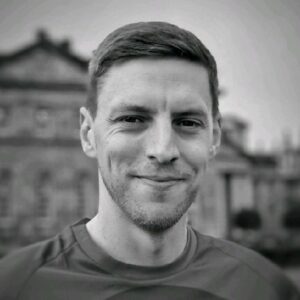 Benefits of running a bank in the public cloud  
The trend of public cloud adoption is, to some degree, traditional banks following the model that FinTech proved, i.e., using the cloud to be flexible, agile, and responsive. Through our experience, we have seen several specific use cases where banks in the UK have benefited from the use of cloud-based services. These include:
Avoiding high CAPEX costs for new and replacement hardware with a more efficient OPEX model, removing the need for future one-off hardware investment
The ability to access and leverage a wide range of digital products, offerings, and integrations, which are only possible with cloud-based technologies
Reducing the risk and impact of Covid-19 and other potential business continuity issues by avoiding the need for staff to physically access specific locations to deliver services
Increasing and ensuring operational resilience in a cost-effective manner to meet the latest regulations
Improving efficiency via automation and infrastructure-as-code reduces manual effort and improves response times—plus, it reduces complexity and technical debt related to legacy systems
Considerations and keys to success
While there is a general trend toward public cloud adoption across banks in the UK and elsewhere, there are a few important areas to consider to ensure the greatest odds of success.
Be clear on the specific benefits that cloud is bringing to your organisation 
The public cloud brings many potential benefits, but not all of these will apply to every circumstance. And a move to the cloud is generally most effective as part of an overarching business strategy, rather than a strategy unto itself. It's therefore critical to define which business benefits a cloud migration is expected to deliver.
Don't assume that the cloud will be secure by default  
Most cloud-related data breaches are due to misconfiguration, not a flaw in the infrastructure itself. This means that it's essential to either develop the expertise in-house or work with a managed-services provider to ensure that issues around configuration and methodology are avoided.
Understand where your data is 
A well-established benefit of the public cloud is that it enables users to 'go global in minutes.' However, for European banks, there are often specific requirements around data residency and transit.
A proven and audited system design, combined with the right technical controls, is key to making sure that data is administered correctly and housed only in approved locations.
Maintain the right level of capacity 
While virtually unlimited amounts of capacity are available in the cloud, utilising it means there is a chance of paying for unnecessary resources. To make sure cloud environments are being used efficiently, it's important to collect, monitor, and react to the data and metrics available.
Leverage cloud technologies to increase automation and agility 
A significant advantage to hosting applications in the public cloud is to leverage its elasticity, integration and orchestration facilities. Yet, to make use of these, a suitable level of staff expertise, modern working practices and system design is required. A simple "lift and shift" of current hardware will be unlikely to bring improvements with no other changes made.
Improve operational resilience 
The major cloud providers—Amazon, Microsoft and Google—operate at scales that few can match. By adopting best practices like AWS's Well-Architected Framework, it is possible to increase operational resilience via many layers of redundancy, recovery automation, and the use of multiple regions and availability zones. However, these areas can be maximised only if the right skills, experience and approaches are used.
Select the right partner 
While the public cloud presents exciting opportunities, little can be done without the right partner. Unless significant investment is made in recruiting staff with extensive experience in cloud migrations, transformations and optimisation, capturing the full potential is challenging. When selecting a public cloud partner, there are several vital aspects to consider. These include certification and standards, technologies, data security and governance, reliability, migration support, and service dependencies.
Moving forward 
Adopting cloud technology isn't a catch-all solution for banks. However, increasingly, doing so has clear benefits when compared to traditional IT deployments. By choosing the right partner, banks can enjoy all the benefits of the public cloud while ensuring security, compliance and support are maintained. In today's world, progressive banks are meeting customers where they are—and that's increasingly using services hosted in the public cloud.