By Andrew Warren, Head of Banking & Financial Services, UK&I at Cognizant
In addition to responding to changing customer expectations, higher operating costs, new technology, and an evolving regulatory landscape, financial services organisations now also face the uniquely challenging business environment created by COVID-19. The economic consequences that are unfolding rapidly and unpredictably mean that banks must double-down on both their efficiency and customer experience agendas. In light of this, the need to modernise legacy banking platforms will gain sharper focus as banks emerge into the post-COVID-19 landscape, driven by the need to focus on value for customers and agility to change and shift operations quickly.
If banks are to remain strong and stable and make real progress with their efficiency and experience agendas, transformation is non-negotiable – but it can be risky and have high rates of failure. So how can banks pursue their transformation agenda, while addressing the very real risk that modernisation of legacy banking platforms presents?
Focusing on value
Banking transformation may have traditionally been the domain of the IT function, but the impact on current and future value means it should be on the agenda of a much wider set of senior executives. This includes the CIO and COO but should also be as far-reaching as the Chief Risk Officer, Chief Financial Officer, Chief Digital Officer, and Chief Experience Officer.
When we talk about value in the context of transformation it can mean multiple things. In monetary terms, transformation can reduce the total cost of a bank's IT infrastructure, with legacy equipment 55 per cent more costly than cloud data. More importantly, however, transformation often results in moving from highly manual-orientated processes to more efficient, automated – and therefore accurate – processes. In turn, this can lead to more informed and tailored products and services, internal process efficiencies, enhanced cybersecurity, advanced analytics, and reduced risk, especially around fraud and malicious activity. These all add significant value to customers, as well as operational and regulatory imperatives.
Furthermore, viewing transformation through a value lens should tie it to a range of specific financial and accounting metrics that ultimately measure success. That includes both those that reflect the protection and extension of current value, as well as measuring the extent to which transformation will support the capture of future value. Financial services organisations have a huge opportunity to create greater value for customers from innovation in products and services. Changing market dynamics are creating a basis upon which banks and others in the industry can evolve their offerings and organisations.
In much the same way as we have already seen in retail, for example with Amazon and AliBaba, and media platforms, such as Facebook and Netflix, customers are adjusting to a new way of banking that is changing expectations. To keep up, banks need to increasingly provide easy-to-use digital-first services across their products, as well as introduce new tools to help customers manage their money in the 21st century. And there is no doubt that the fall-out from COVID-19 will likely further drive the degree and extent of digital adoption.
Traditionally, financial institutions take many different approaches to transformation, such as developing sleek new customer experiences to compete, or developing new platforms and partnering with FinTechs. But achieving success for more mature banks is more challenging given the obstacles presented by their legacy platforms. Comprising complex, customised systems, these are expensive to run and very costly to change.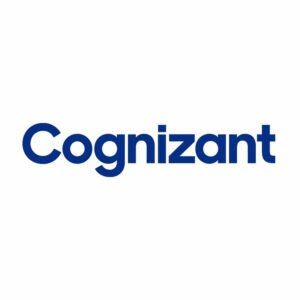 Transformation: not if, but how
To truly transform operations and experience, many banks are now having to face up to the reality that they cannot move forward without banking platform transformation. That means they must – in one way or another – replace their historic systems with more modern, cost-effective, and flexible platforms. That is going to be essential to stand up the capabilities required to enable digital products and deliver the truly revolutionary experiences that customers demand.
Recognising the inevitability of change, many banks are now considering their options. Some have already started down the challenging path and hit bumps in the road. A very small number have successfully executed their ambition to create a platform for the future. All banks contemplating transformation should take lessons from both the successes and the mistakes. These will be critical to inform their plans.
Moving forward
There are a number of essential transformation steps to consider that will help realise value from investment as rapidly as possible, provide an appropriate level of delivery confidence, and manage exposure to the operational risk normally associated with such changes. These include:
Business strategy must inform every step of transformation – ensure that the approach to platform transformation is tightly aligned to the wider business strategy.
Design a strategy-aligned roadmap for delivery – a transformation roadmap should clearly set out the logical order in which business outcomes will be delivered. Here again, that needs to align with the value that the organisation is seeking to achieve, with incremental progress determined by business priorities. This involves making appropriate use of modern delivery methods, such as agile, and making sure that everything that is done satisfies and is frequently assessed against the relevant value criteria.
Assess technology selection against business value – organisations often undertake detailed and exhaustive market, functional and technical assessments when reviewing new products and suppliers. This often means either the technical assessment dominates proceedings and/or new technology platforms are selected without a clear line of sight to the value required. Poor product selection is a risk as a result, as well as a lack of understanding of how products should be deployed to inform the sequence of delivery required by the transformation roadmap.
Assess your readiness for change – unsurprisingly, given the sheer scale and velocity of change that business leaders must deal with, resistance to change is often a key reason given for the failure of banking transformation projects. However, it is crucial that the ability of the organisation to deliver and adopt the operational, technical, and cultural changes required to support transformation is comprehensively assessed and done early.
The impact of COVID-19 paired with and the demands that financial services organisations face from all directions, make change an inevitable necessity for the most. The approach to delivering a successful banking transformation, underpinned by a modernised platform, will vary dramatically from bank to bank. However, above all, businesses need to ensure that value drives every aspect of change explicitly linking transformation strategy and investment with the realisation of value.
Andrew Warren
Head of Banking & Financial Services, UK&I at Cognizant