The sale of a kinetic 3-D video sculpture called HUMAN ONE earlier this month at Christie's in New York was a milestone in the art world and not a bad day for the artist, Mike Winkelmann, better known as Beeple. The artwork sold for $29 million to a buyer in Switzerland, $14 million above the guide price.
by Adi Ben-Ari, Founder and CEO, Applied Blockchain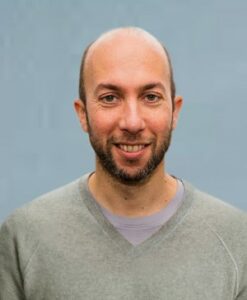 What makes this piece different is that the video sculpture combines physical and digital technology. It came with an accompanying non-fungible token (NFT) representing the underlying digital assets. The artwork of an astronaut-type figure walking through an ever-changing backdrop draws on videos with an NFT on the Ethereum blockchain. The work was available for purchase using Ethereum.
The sale marks a coming of age of sorts for NFTs. To illustrate the speed at which this phenomenon has developed, even Beeple said he was unaware of NFTs a year ago. Since then, he's sold around $100 million of digital NFT artworks – in March he sold a work entitled "Everydays: The First 5000 Days" for $69 million, the first of its kind.
NFTs are unique, digital certificates stored on a blockchain. They are a powerful tool to establish and demonstrate a type of ownership, particularly for digital assets which can be so readily copied. The non-fungible element reflects the uniqueness of each digital asset and the different values of each. Fungible assets include pounds, dollars, Bitcoin and other similar instruments that are identical and interchangeable. NFTs are generated using a "smart contract", which is basically coding stored on a blockchain.
Digital art fuels public awareness of NFTs
What's clear is that since NFTs entered public consciousness early in the year, they have seen a meteoric rise. Trading volume in the third quarter exceeded $10 billion, up 38,000% on the previous year. What's more, artists, athletes and gaming developers are increasingly investing in blockchain technology to provide their audiences with unique digital assets, meaning that numerous NFT marketplaces are opening every month.
Cryptocurrencies have been around for over a decade – borne of the 2008 financial crisis – but only in the past three or four years have they started to become more mainstream. The NFT market has piggy-backed on that luring those investors who are seeking out the next new thing – the next big alternative asset class offering the potential for big returns. Blockchain is the engine for both instruments.
Blockchain records all transactions in a way that is indelible – records that are much harder to change or hack. As well, it is decentralised, meaning that control of security moves from a centralized entity, such as an individual or organisation, to a distributed network of people or entities. The technology demands transparency, accountability and puts the power into the hands of its users. That's one of the appeals of NFTs.
One of the features of Ethereum is that it allows developers to implement so-called smart contracts. These smart contracts are essentially packets of code that may also define a digital asset and confirm that the asset as individually unique, traceable and verifiable. All NFTs have smart contracts attached to them.
Iron-clad indestructible proof of ownership
To date, NFTs have generally been linked with the art world. The value lies in the ability of the technology to prove its origin with absolute technical certainly. NFTs feature iron-clad, indestructible proof of ownership along with provenance that will last as long as the blockchain itself (forever?). In the future, every digital artwork is likely to have an associated NFT. The liquidity of an NFT certainty adds value – in the art world, that can be worth tens of millions.
An additional attraction of NFT marketplaces for artists is that they are cheaper. In the traditional art world, a gallery could easily take 30% or more of the takings on an art sale. NFT marketplaces typically charge less. This enables the artists to earn more, in particular on multiple and frequent secondary market sales, which matters because most are not as commercially successful as Beeple. NFTs also enable artists to connect directly with their customers as each purchase is documented on the blockchain and the creator is clear.
Collectors and investors are now scrambling to add such digital collectables to their portfolios, which is having a significant impact on the wider token and digital asset market. Digital collectables have driven many headlines, but the real-world application of NFT technology is even broader, extending across multiple sectors. Businesses, regulators, governments and authorities all, in different ways, stand to benefit if they are able to harness the potential of NFTs. In short, NFTs are not a fad.
So where next? The security and efficiency of smart contracts enable NFTs to be used as tickets for concerts, safeguards for digital identities or digitally tradeable representations of physical collectables and luxury items while those are in custody.
In the music industry, with the decline of physical sales and digital downloads, music artists often rely on income from streaming, which tends to reward intermediaries, such as the streaming platforms, and record labels disproportionately. NFT's enable fans to engage directly with the artist through asset and financial transactions.
With collectable NFTs, artists gain the opportunity to establish a direct relationship with listeners and fans, enabling them to benefit financially. They also enable the payment of royalties to the original content creators – regardless of where or how the sale of NFT items occurs.
Other NFT applications are where the interest lies
One particularly valuable feature of NFTs is that they bring liquidity to previously illiquid assets. This happens through enabling ownership to change via digital platforms, especially those with global reach. Trading can be extremely efficient, requiring fewer intermediaries than traditional markets as a result of using digital guarantees. Innovative and efficient blockchain-based financing options in the form of DeFi (decentralised finance) are beginning to accept NFT's as collateral for lending.
NFTs could also allow fractional ownership in assets such as property. This would mean property owners could unlock value from their properties and then raise funds without the assistance of multiple parties. Indeed, this approach could apply to the sale and exchange of businesses, or investments in sports star equity, whether in part or in their entirety.
Looking forward, blockchains need to become more interoperable with one another, so that an NFT minted on one blockchain is transferable to another blockchain. This is of growing importance, in a similar way that global mobile phone connectivity and then mobile app interoperability was such a big issue a few decades ago.
Applied Blockchain has built major NFT marketplaces for some of the world's leading artists for both digital and physical art, as well as numerous other blockchain applications. NFTs offer a way to release inherent value and in doing so they create liquidity. It should be no wonder NFTs are generating such excitement across so many markets.