Over the course of time, supply chains have evolved and become ever more complex and multifaceted. Where once they were local, or domestic, supply chains are now global. Whilst this drives down per unit costing through comparative advantage, it does mean that businesses need entire departments to source high-quality components for onward processing and distribution. They must also work to maintain positive relationships with suppliers during the procurement and supply chain process.
by Alistair Baxter, Head of Accounts Receivables Finance, Taulia
The changing dynamics of the world around us, whether that be economic or political, mean that we often see a play-off between market protectionism and free trade economics. Events of the last few years combined with various trade measures have significantly disrupted, and ultimately changed forever, global supply chains.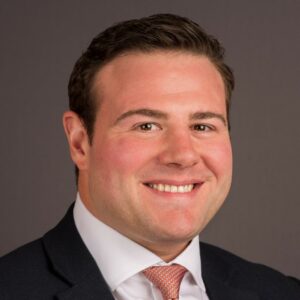 We have observed an increase in global disruptions to supply chains in recent years, particularly during the Covid-19 pandemic – and the impact of that disruption cannot be overstated. Increased shipping costs are now the norm and supply chains are being remapped by companies to try and gain an advantage over competing supply chains. This was brought to the mainstream attention when one of the world's largest container ships, the Ever Given, whose onboard goods totalled $775 million, blocked the Suez Canal for 6 days in 2021. This form of trade friction has created disruption which negatively impacted businesses and economies and while Ever Given was a first, it may seem obvious to say that it might not be the last and businesses need to be prepared.
Resilience is now a key challenge for those responsible for sourcing and securing strong supply chains. Technology has a massive role to play in supporting this and alleviating some of the current complex challenges. Technology can paint a clear picture of where the disruptions are, or even better, predict where they might happen further down the line, beyond the current field of vision. Continued adoption of technology will dynamically allow information to flow down to suppliers – otherwise known as 'purchase order cascades' – to increase transparency for even the smallest suppliers.
The world of supply chains has an opportunity to lead the way in ESG by increasing communication and transparency. Technology is again the enabler, allowing for the tracking and rewarding of supplier ESG performance. It is imperative that those at the very top of the supply chain set the ESG tone and support the raising of standards throughout their supply chains. Working together will improve the supply chain ecosystem for the long-term.
Supply chain managers have a significant role to play in the reshaping of industry. In response to the purchasing habits of consumers in developed markets, it's the best value chain that wins, as opposed to the best product or retailer, as customers come to expect prompt delivery of goods, or ESG credentials to be made clear at point of purchase. Amazon, as an example, has one of the best value chains: logistics, ease of access, and customer touch points are all carefully considered and planned. Amazon has been acquiring its own shipping containers since 2018 and chartering its own ships to avoid major bottlenecks in its supply chains and to get products onto e-shelves.
Technology has been developed to respond to this shift in behaviour and as hyper-personalisation and emotion-led experiences begin to dominate how we work and live, supply chain managers will have to find different ways to respond.
With change being the only constant, those enabling the building and continuity of supply chains are playing a vital role in reshaping industry and to best position themselves for what is coming down the tracks. Harnessing the technology at their disposal to predict and prevent the obstacles that may materialise will help them to drive success.