While disruption from the pandemic has highlighted many opportunities for development across multiple industries, it has especially emphasised the need for digital transformation within the financial services market.
by Hans Tesselar, Executive Director, BIAN 
At the beginning of the pandemic, financial institutions realised what it meant to be truly digital. Research from EY found that 43% of consumers changed the way they banked due to Covid-19 favouring a more digital approach. Almost overnight, banking organisations were forced to shift their focus towards becoming more agile, resilient and, above all, digital.
Despite the importance of transformational efforts, the financial services industry continued to come up against obstacles, highlighting the need for urgent industry action.
Digital-First Customer 
The financial services sector has realised that without the comprehensive digital infrastructure necessary for today's environment, they are unable to bring services to market as quickly and efficiently as they would like – and need. The extensive use of legacy technology within banks meant that the speed at which these established institutions could bring new services to life was often too slow and outdated.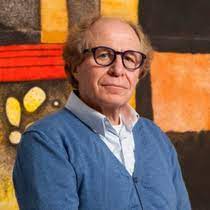 This challenge is also complicated by a lack of industry standards, meaning banks continue to be restricted by having to choose partners based on their language and the way they would work alongside their existing ecosystem. This is instead of their functionality and the way they're able to transform the bank.
To move forward into the 'digital era' and continue on the path to true digitisation, banks need to overcome these obstacles surrounding interoperability. Additionally, with today's digital-first customer in mind, financial institutions need to take advantage of faster and more cost-effective development of services. Failing to provide these services may force customers to take their business elsewhere.
One thing is certain, consumers will continue to prioritise organisations that can offer services aligned to both their lifestyle and needs.
Coreless Banking 
The concept of a 'Coreless Banking' platform is one that supports banks in modernising the core banking infrastructure.
This empowers banks to select the software vendors needed to obtain the best-of-breed for each application area without worrying about interoperability and being constrained to those service providers that operate within their language. By translating each proprietary message into one standard message model, communication between financial services is, therefore, significantly enhanced, ensuring that each solution can seamlessly connect and exchange data.
With the capacity to be reused and utilised from day one, and the ability to be used by other institutions, Coreless Banking provides these endless opportunities for financial services industries to connect, collaborate and upgrade.
The Future is Bright
It's clear that the world is facing a digital awakening, and banks are eager to jump on board. Ensuring that the rapidly evolving consumer has everything they need in one place has never been more essential, and the time to enhance the digital experience is now.