If corporate finance leaders were focused last year on reducing the cost of operations, to ensure their enterprises survived the biggest business challenge in a generation posed by a global pandemic, what's changed today, is finance decision-makers are being challenged now more than ever, to prioritise revenue growth through new technology and business models.
by Gavin Fallon, General Manager at Board
This return to an emphasis on transformation, as well as managing and restoring enterprise financial health, creates a whole new set of challenges, and pressures on finance leaders which have wide-ranging implications across the complete office of finance function.
The C-suite demands acceleration of the digital enterprise, growth, and new genuinely transformative business models as a number one strategic priority. They expect their finance leaders to play a crucial role in making this all happen. The Resurgent Finance Leader research amongst 600 finance leaders worldwide, explores the transformation of the office of finance, provides a view from the top and evidence into how well global finance leaders are making progress on these strategic priorities and expectations today.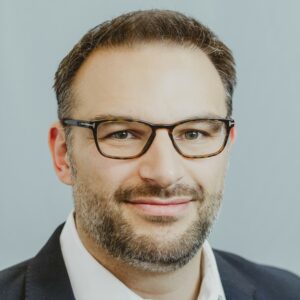 If the C-suite expect digital technology to transform their industries and are racing to accelerate these plans, then it's clear the office of finance will have to rise to the challenge too and transform fast, in parallel with the acceleration of the digital enterprise. These research findings show how finance leaders know they have the backing of management to do so, and how business leaders are ready to embrace the finance team, as a key player to support business goals.
The vast majority (94%) of global finance decision-makers surveyed believe their organisation's executive leadership are willing to completely rethink traditional finance roles and responsibilities. Further reassurance is taken from the fact that the same proportion (94%) believe their executive leaders are willing to support the office of finance, to become more strategic and accelerate the digital enterprise by enabling the function to become the hub of the of the most important strategic asset to the business: data.
The research findings reveal now is the time for finance leaders to back their own transformational capabilities and take on a more strategic and valuable role in the business. These finance decision-makers know the office of finance could be potentially automated out of existence unless it makes the leap from background support function to strategic hub for vital data. Perhaps then, it's no surprise that most finance leaders agree, it's time to accelerate the change from being a scorekeeper to performance driver, and finance should be the natural home for all data.
The report also shows, however, that whilst finance leaders worldwide know now is the time for the office of finance to make the transformational leap to become the strategic hub for driving more value from their data, not all of them are completely convinced their office of finance is entirely ready to drive business decisions, profitability, and performance.
Just under half (47%) of all global finance leaders surveyed are totally confident in their office of finance's capability to capture valuable insights which drive business decisions and profitability. The report identifies 62% of finance leaders who don't believe current finance reporting enables them to totally accurately project performance and adapt forecasts in real-time to reflect changing market conditions. Perhaps more concerning, is the report's evidence highlighting most finance leaders (81%) believe how their office of finance uses technology to influence business decision-making and drive strategy needs a complete overhaul OR a lot of improvement.
Our research suggests that progressive finance leaders know a change is needed, with more sophisticated insights and planning capabilities to be able to change and keep on changing, plan for the unexpected, and generate new meaningful insights, beyond traditional budgeting processes, to plan and be ready for new opportunities when they arrive. The research also shows that despite receiving the validation of their organisations' leaders, who are ready to embrace the finance team as key player to support business goals, finance decision-makers believe transformation of finance needs to be reflected in wider finance team skills and culture.
Just under half (44%) of all finance leaders surveyed are totally confident their organisation has the right technical skills and talent within the business to ensure technology is driving better business decisions, and a huge majority (92%) of senior finance decision-makers worldwide believe that company culture should encourage the finance team to be creative, curious, and rebellious, allowing them to think quickly and constantly challenge the status quo.
There's a huge opportunity for finance decision-makers who can enable the winning combination of transformative skills, culture and technology across the office of finance to unlock the value of vital data insights, and play a strategic role in shaping the digital enterprise. At the same time, it shows there are still gaps to fill when it comes to pulling all these vital elements together.
Thankfully, it doesn't have to be this way. The opportunity exists right now for finance leaders to fill these gaps, starting with democratising access to intelligence, analytics and planning delivered via the cloud, to provide a genuine empowering and transformative experience across finance teams, utilising a winning combination of technology, skills, and culture, to transform the office of finance today and lead the digital finance function of the future.