The overall progress of a region depends on equal opportunities for everyone without any discrimination or preference. When women of a country are empowered, it drives economic growth and development and creates life lessons for young female entrepreneurs to drive their business ideas. Even though the government has come up with many initiatives to promote entrepreneurship in the country, there are a few hurdles for people (especially women) to put their ideas into action.
bu of Abhinav Sinha, Co-Founder, Eko
Lack of finance options is one of the most crucial roadblocks women entrepreneurs face in India. As the role of FinTech companies has expanded significantly in the past few years, one can expect that these firms will drive entrepreneurship among women in the country. There are different ways through which FinTech firms would enable young women entrepreneurs in their entrepreneurship journey.
Understanding the constraints in access to financial institutions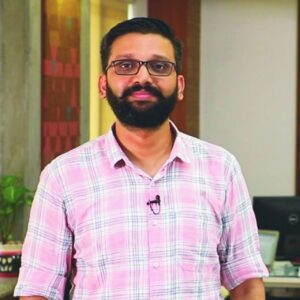 Financial inclusion is crucial for the entrepreneurship journey of any individual. The concept of financial inclusion refers to the accumulation of savings, accessing financial institutions to invest, and availing various services provided by such organizations. In respect of entrepreneurship, it is crucial to understand that having a business idea and executing the same on any level is a key to this process. Rather than thinking about being a start-up or a unicorn, the most crucial aspect is to get the idea going by initiating a business. However, despite having many ideas, women entrepreneurs fail to execute them at the micro-levels.
Besides being discriminated against gender, financial institutions often do not take women entrepreneurs seriously, and they fail to secure adequate funding to sustain their business ventures. This not only puts brakes on their operations but also poses a significant hurdle in their entrepreneurial journey. Here, FinTech companies can play a significant role in reaching the end-users without the need to have a comprehensive infrastructure (physical).
Hence, from availing of finance to getting investment tips, women entrepreneurs can connect with a FinTech company and start their journeys. Aside from motivating more women to jumpstart their entrepreneurial stints, closing the gender gap will increase 35% of GDP (approximately) and benefit the macroeconomics gains of a country in a significant manner.
Integration of FinTech, financial inclusion, and government initiatives
The government's efforts in promoting entrepreneurship through easing finance availability are often underappreciated. Several initiatives have started with the introduction of UPI (Unified Payment Interface) along with PMJDY and the Direct Benefit Transfer scheme, due to which FinTech firms have reached almost all parts of the country. Apart from them, the government has set up INR 10,000 crore fund (as a VC) for the MSME sector, allocated INR 20,000 crore to launch a specialized bank (Mudra Bank) for the SME sector, and earmarked INR 1000 crore to empower the financial dreams of start-ups.
These initiatives remove the middleman and facilities person-to-merchant transactions (offline & digital), promoting financial inclusion. With the increased volumes of digital payments and easing the due diligence requirements, FinTech companies have ensured that women will be educated about government initiatives, and becoming a beneficiary of such schemes would no longer be a bureaucratic process.
Improved financial inclusion for women entrepreneurs
Different studies have suggested that the overall trend of savings and investments among women in India has improved with increased usage of mobile apps, wallets, and platforms. With a friendly regional interface, FinTech firms work closely with women entrepreneurs to reduce their reliance on text and western iconography.
Voice-based and banking-plus solutions like savings and health insurance allow people without technical competency to operate businesses (like Kirana stores) more effortlessly. In a way, FinTech companies are promoting micro-entrepreneurship by facilitating small and microfinance, more accessible credit, and quick resolution of their financial requirements and queries. The overall time required to avail such services has reduced considerably, and with UIDAI-supported platforms, women entrepreneurs can use mobile banking solutions (MFS) if integrated with microfinance institutions (MFIs).
Summing up
FinTech companies in India have a significant role in promoting women entrepreneurship at micro and macro levels. These firms understand the challenges female business owners face in executing their ideas. Hence, by providing finance and supporting government initiatives, these FinTech companies will ensure better financial inclusion and address the core business issues that women are often deprived of.