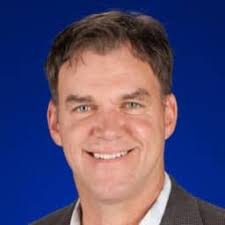 Don't be daunted by the overwhelming technological resources of today's market leaders, says Kevin Deierling, vice president marketing, Mellanox Technologies. Times are changing and that exclusive hyperscale architecture is now within reach of any large enterprise.
How to tame the tech titans asked a January 18th Economist headline in Competition in the digital age. A more recent article (American tech giants are making life tough for startups) outlines the problems of startups in the tech giants' "kill-zone" – where investors will shy away from any company that might appear to be entering the big boys' territory.
You do not have to be either a startup or a direct competitor to the likes of the Super 7 – Amazon, Facebook, Google, Microsoft, Baidu, Alibaba, and Tencent – to feel daunted by their sheer market presence and technological dominance. Then there are the second tier "unicorns" like LinkedIn, Twitter and Instagram who share their secret of building massive network infrastructures to achieve
unprecedented power to mine data and automate business processes for super-efficiency. How can the average enterprise survive in a commercial environment that is dominated by such giants?
There are two keys to their market dominance. The first is to have exceptional reach – not millions of customers, but hundreds of millions or even billions. But the real advantage is to have "hyperscale" data ccentres specifically designed to accommodate and work with such a massive customer base.
Hyperscale
"Hyperscale" describes a data centre architecture that is designed to scale quickly and seamlessly to a massive and expanding population of users and customers, while maintaining reliability, performance and flexibility for ongoing development. Until recently there was nothing available that could deliver such a service, so those giants went ahead to design and build their own hardware and software so they could control every detail and achieve unmatched efficiency. This required teams of computer scientists and specialist skills to manipulate every configurable element – something that could not be achieved using off-the-shelf solutions.
By the end of last year there were nearly 400 such hyperscale datacenters in the world, nearly half of them in the USA. There was also a growing number of specialist providers of smart interconnect solutions specifically designed for exceptional performance and minimal latency in order to serve this market.
What has changed is that those same providers now have their eyes on a very exciting opportunity: to apply their experience and advanced technology to simplify the deployment and lower the cost of hyperscaling to bring it within reach of medium to large enterprises. This is wonderful news for thousands of enterprises that will benefit enormously from hyperscaling. For the providers, it also opens up a far larger market.
There are five key factors that must be considered to take advantage of this opportunity.
Key 1 – High Performance
The faster the data travels through a complex system, the more responsive and quick will be the benefits. The leading solution providers have been providing an end-to-end portfolio of 25G, 50G, and 100G adapters, cables, and switches to these hyperscale data centres, and the resulting intelligence, efficiency and high performance is now well proven. Your own business might not yet need 100G performance, but it no longer makes sense to buy 10G now that the cost of 25G is on a par with it.
Key 2 – Open Networking
In a traditional static network environment, the one-stop-shop approach is efficient and reassuring. But today's business environment demands agility and an infrastructure that can be extended and optimised to meet less predictable changes. Sometimes that means choosing best-of-breed, or sometimes the most cost-efficient, solutions. An open and fully disaggregated networking platform is now vital for scalability and flexibility as well as achieving operational efficiency
Key 3 – Converged Networks on an Ethernet Storage Fabric
A fully converged network will support compute, communications, and storage on a single integrated fabric. To grow a traditional network it was necessary to scale it "up" by the disruptive process of installing further resources into the existing fabric. This is like growing business by recruiting training and accommodating extra staff, whereas in today's business environment it is often more efficient to outsource skills to meet sudden demand. Hyperscale networks are designed to scale "out" disaggregated hardware, so you can add units of CPU, memory and storage independently – and an integrated, scalable, and high-performance network is the key to achieve this.
Key 4 – Software Defined Everything and Virtual Network Acceleration The hardware required for a converged network (Key 3) is fully integrated with software to orchestrate a virtual environment optimized for the needs of each specific application. The software controller enables the system to be managed from a single screen, and software automation removes most or all of the burden of manual commissioning and ongoing management.
Software defined networking, storage, and virtualization – or software defined everything (SDX) – transforms what would have been an impossibly complex aggregate into an intelligent and responsive whole.
Key 5 – Cloud Software Integration
It goes without saying that you will want your new hyperscale network to be fully integrated with popular cloud platforms such as OpenStack, vSphere, and Azure Stack. It should also support advanced software defined storage solutions such as Ceph, Gluster, Storage Spaces Direct, and VSAN.
One integrated whole
These five key factors show that we have come a long way from a bank's traditional static datacenter – and this is the way to go. The "Super 7" may be way ahead of anything most enterprises can even dream about, but many more companies will be facing similar pressures for flexible and efficient scalability. A retail or food chain going international could be taking on millions of new customers. There are numerous IoT initiatives that will manipulate terabytes of data flooding into their systems and a company needs massive in-house capability to run and evolve new algorithms. The result could be disastrous unless the systems are designed to scale to meet the needs of the business, while maintaining performance and reliability.
A recent example was provided by Vault Systems, a company that delivers ASD certified Government Cloud to Australian federal, state and local government agencies and their partners – managing sensitive data at the highest levels of security. The company wanted an open, flexible 100GbE network that would at the same time maintain its high level of security. They chose a supplier of hyperscale network solutions to the tech giants but one that also provides for high performance computing, enterprise data centers, cloud, storage and financial services that do not have a hyperscale budget or resources. In the words of Vasult Systems' CEO and Founder, the resulting system has "contributed to the high performance of our cloud and also given us the confidence and peace of mind that our network is the fastest and most resilient available in market today. We couldn't be happier with the results we have seen so far."
Conclusion
All the five keys listed above are bread and butter to the companies that supply those "tech titans". But don't be daunted by the thought of asking advice from a company whose customers include giants like Netflix. As a more normal size enterprise you represent their next, even bigger, market opportunity. They will be keen to prove that they can build you hyperscale networking – without a hyperscale budget.