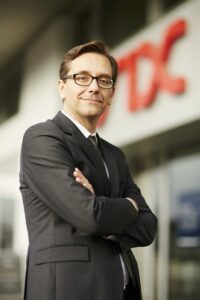 For many years Jeff Bezos' online shop has had almost every conceivable item in its range.  Now apparently, Amazon wants to expand and offer some kind of current account or bank to its customers.
The offering will be aimed at young people and other consumers who do not currently have their own account. However, according to a report in the Wall Street Journal, the project is still at an early stage.
If true, does the move really have the potential to change the payment area in much the same way as they have in the literary market? What does the project mean for retailers and the payments industry, and where can the growth of Amazon lead to?
Will Amazon now become a bank?
Amazon does not want to become a financial institution in its own right; instead, the project is likely to be undertaken in partnership with established financial service providers. It is understood that US financial giant JPMorgan is currently in discussions with Amazon.
The reason for this approach is likely to be that if Amazon built its own banking division and applied for a banking license, the company would face much stricter regulations that could slow its aggressive growth in other markets. In any case, it is clear that retailers understand the benefits of having a strong payment service provider at their side who brings the necessary expertise and can quickly and easily integrate new payment methods into existing processes and systems.
Is this E-commerce expansion without limits?In the beginning, Amazon mainly sold books; it then offered CDs and DVDs to its customers.   Today, through Prime, customers are able to stream music, video and much more across smart devices.  Thanks to Alexa, its huge selection of online shops can be accessed by voice command and Amazon even wants to take control of the delivery of its packages.  This announcement hit the stock values of UPS and FedEx.  With Amazon Pay, the company has had its own payment service for a while but gained only moderate traction with other online stores. Here, it seems, the giant had reached its limits.  The company recently opened another lucrative online business with its cloud service, Amazon Web Services. The plan to offer bank accounts is just another link in a long chain of new business ideas. The direction of Amazon's journey is not yet clear but it is likely that CEO Jeff Bezos is intent on continuing growth. Industry experts assume that in the long term, only one in ten online retailers will remain competitive with this current strategy.
How much influence does Amazon have in daily online commerce?Like Apple and Google, Amazon has been accused of being a "data octopus". Since the introduction of language command assistants, the accusation is more topical than ever.   There is growing scepticism surrounding the opaqueness of what exactly Alexa stores and what happens to the recordings. Connected to a fully networked smart home, the digital 'roommate' could know a lot more and potentially share it: What time people get home? When do they turn off the lights? When do they go to bed? Are they looking into the fridge during the night? Worrying about the potential for very personal information being shared is likely to outweigh the positives of Alexa & co for most consumers.
With the new bank account function, Amazon would also have access to the financial data of its customers. Using this new data it would eventually prove very easy to determine a customer's individual willingness to pay a certain price for a particular product and then offer it at exactly that price. However, we must bear in mind that nobody is forced to shop at Amazon and invite Alexa into their home. In addition, awareness of data protection is increasing amongst both individuals and Governments. In the future, customers will be increasingly concerned about whether they really want to give their personal data in such a concentrated way to a single provider. Payment service providers form an attractive way out, as they, for example, handle the credit card data on behalf of the merchants, sparing them compliance effort.
Final thoughts In the near future we will still buy our bread from the local bakery and it will not get delivered by an Amazon drone. Nevertheless, one thing is certain: retailers are faced with a harsh reality and online shops may soon cease to exist in their current form. Amazon and a comprehensive portfolio of payment methods will be the challenges for today's online store owners, but with the right technology and consulting partners on their side, nobody has to worry about the future.  SIX has recognized the potential of Amazon and the dangers that can arise for the retail sector, and we are working on a wide range of solutions that should enable the merchant to keep up with Amazon.  Omni-channel, Conversational Commerce and Internet of Things are all geared to the new customer journey consisting of numerous touchpoints and the changing needs and expectations of consumers.
By Roger Niederer, Head Merchant Services at SIX Payment Services