The Covid-19 pandemic accelerated the trend of customers opting to use an app on their smartphone instead of visiting their local branch. British market research institute Juniper Research estimates that in 2026, around 3.6 billion bank customers worldwide will prefer to communicate with their provider digitally, up from 2.4 billion in 2020.
by Dr Jochen Papenbrock, Head of Financial Technology, NVIDIA EMEA
Artificial intelligence (AI) is establishing itself in the financial sector in areas like risk analysis and portfolio management. But customer care can also benefit from AI, or more precisely from Conversational AI, not just the business. The crucial prerequisite is that the appropriate AI solutions are used for each use case.
What is Conversational AI?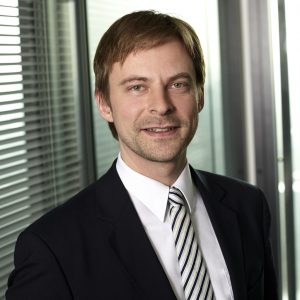 Conversational AI is the application of Machine Learning (ML) to allow humans to interact naturally with devices, machines, and computers using their own speech. As a person speaks, the device works to understand and find the best answer with its own natural-sounding speech. Conversational AI enables customers to interact with their bank via chatbots, voice assistants and voice input.
It is important that the system can answer questions within 300 milliseconds, as longer intervals are perceived as annoying by humans. But this requirement poses a challenge for Conversational AI applications: speed of answers can come at the expense of accuracy, but slow response times can reduce customer satisfaction. Similar to human-to-human communication, the question-answer process has to be fast, accurate, and contextual.
Other potential hurdles for an AI instance are technical terms, ambiguous questions, and colloquial and everyday language or phrases. To overcome challenges like these, Conversational AI uses complex Natural Language Processing (NLP) models and elaborate training procedures, usually with billions of different parameters. Training the models requires high-performance computers with powerful Graphics Processing Units (GPUs).
One of the challenges of Conversational AI is that banks and financial service providers, especially those that operate globally, need to maintain NLP models for multiple languages.
Currently, NLP models are primarily available in English. Fortunately, models can be translated into other languages with minimal effort, so it is not necessary to develop language-specific models completely from scratch.
More computing power required
Conversational AI application developers in the financial sector face another challenge: NLP models are becoming increasingly complex and the number of data sets used to train them is rising. Soon, NLP models will comprise several trillion parameters. But this complexity comes for good reason.
More training data increases the accuracy and performance of models and applications, and large models can be more easily adapted to different tasks at a lower cost. This means application developers will need GPUs with significantly higher computing power and a larger working memory for training extensive, local language models.
What are the benefits?
While using AI and ML in financial services is ground-breaking, what ultimately matters is the benefits these technologies bring.
An important advantage of Conversational AI is improved customer service through applications such as chatbots and voice assistants. Routine queries such as, "I lost my credit card. How can I have it blocked?" can be answered faster, more efficiently, at any time, and without the involvement of a staff member.
One AI instance can process thousands of queries like the above in parallel and answer them in seconds. Customers could check account balances or transactions, change passwords and PINs, and pay bills quickly and easily.
Conversational AI can also be used on the front lines of defence against fraud attempts by identifying and preventing suspicious account movements or putting a stop to digital identity theft by analyzing the caller's voice pattern.

AI and advisors hand in hand
A combined approach is also an option, where both the AI system and a bank advisor are involved. For example, a customer who needs a mortgage can use Conversational AI to find out a bank's offers and then clarify specific details with a loan specialist who has access to all previous communications. Should the customer request offer documents, either the AI system or advisor can provide them via smartphone, notebook, or stationary computer, along with a summary of the consultation.
By implementing AI in this way, banks have the opportunity to address more customers and prospects in a targeted manner with less time expenditure.
AI is a high priority for financial firms
When it comes to leveraging the full potential of AI solutions, European banks are still far behind US banks, according to a study by Bain & Company.
But European banks have plans for the coming years. The State of AI in Financial Services report by NVIDIA shows that banks, fintechs and financial service providers are intensively engaged with AI, especially Conversational AI. According to the study, 28% of companies in the financial sector want to invest in the development and implementation of Conversational AI solutions in 2022 – more than three times as many as in 2021. This puts Conversational AI in second place in the ranking of the most important applications for AI, behind AI-based solutions designed to prevent fraudulent activities.
What's next?
With Conversational AI, banks and financial service providers can take customer experience to a new level. Especially for those who have grown up with the internet, social media and online, this next generation of customers expects their banks to take the next step and further optimize their service with the help of technologies like AI.