The FinTech industry is constantly evolving, making it a rather exciting sector to be in. New solutions are continuously being developed to transform the way we bank and pay for goods and services both domestically and internationally. However, just like the rest of the technology industry, for many decades, this sector has been dominated by men. Luckily, this is changing.
by Terry Monteith, SVP Acquiring & Payments at BlueSnap
I have witnessed the shift throughout my career. I started my professional journey at a large financial institution. By the time I joined BlueSnap in 2013, I noticed a big difference, in not only the number of women entering the industry in more junior roles but in the number of women who were taking on senior leadership roles with decision-making responsibilities. This has only grown since then, and I have noticed this trend towards equality in many other tech/fintech organisations.
Having said that, there are still some barriers to women entering the industry. It is important that we unpack these hurdles and spotlight the solutions so we can drive more inclusivity within the industry.
The barriers for women in fintech/tech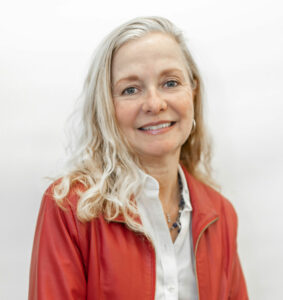 There is a need to educate people about the various paths into tech. There is a misconception that you need a coding background in order to enter the industry, which isn't true at all. The people I work with come from various disciplines. Hence, there is more we can do to show people the range of roles available in the industry.
And for those that want to learn to code, there are so many online platforms that aren't expensive (some are free) that will allow them to develop this skillset from the comforts of their own home. We are happy to see some universities adding Fintech tracks to their curriculums.
A lack of work flexibility can also act as a deterrent for women either entering the industry or climbing to those senior positions. When putting together work policies, it is important that companies consider the work-life balance that people now demand – such as remote workdays and flexible work hours. This will help foster a more inclusive workplace.
How to encourage more women into tech
The key to attracting more women into the industry is by creating a healthy work environment that people regardless of gender want to be a part of and stay in. Having a senior management team with multiple women makes women in all positions more open to your organisation. When the culture is right, it makes it easier to just focus on hiring the right talent.
One of the first things people do when looking for a job or preparing for an interview is to go on platforms like LinkedIn, to understand who the key stakeholders are. Therefore, when they see diversity throughout the company, especially at the top, they will feel more welcome. It's one of those things where, if you can see it, then you can be it.
At BlueSnap for example, we have created a culture where women feel welcome and are able to rise to very senior positions. Our senior executive team is very balanced between the number of men and women. A third of BlueSnap's senior executive team are women and it's worth noting that there are a number of women in senior-level positions, including coding and developing.
Key considerations for women entering FinTech
There is so much to learn about fintech. I would encourage people to think globally. For example, if you are based in the US, where payments are quite a card centric, it is imperative that you know what's happening in other countries. And learn about those emerging payment trends. Understanding the big picture will place you in a better position to get ahead. The more you know, the more positioned you are to help.
Additionally, payments are a detailed oriented business. You have to get into the weeds of things. So, learn about the little frames that help tell the big picture, and understand the importance of keeping things simple.
Throughout my career, I have strived to be part of what's next in finance, banking, and payments. I'm inquisitive by nature, so thinking about where the industry is headed has always helped me navigate my career and be a part of the continuous evolution of the sector.