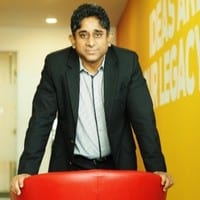 By Ramesh Narasimhan – CEO at Ingenico ePayments, India
Demonetisation was a watershed moment in the history of independent India. A decision geared to curb black money provided the platform and impetus to consumers to move to non-cash payment methods, and a slew of initiatives undertaken by the Government of India thereon has catalyzed the e-payment ecosystem in the country, expected to worth USD 135.2 billion by 2023, from USD 64.8 billion in 2019.
With India's share in worldwide transaction value set to increase from 1.56% to 2.02% by 2023, the country's e-payment sector is witnessing exciting trends, existing and evolving, which have the potential to catapult the nation as a dominant player in this segment.
Wearables as alternate payment channels
Internet of Things (IoT), which has the potential to bring a fundamental change in the way we interact with our surroundings has not only made objects smarter but has also enabled the seamless transfer of information between devices, organizations, and end-users.
Riding on the burgeoning growth of India's wearable market, which registered a whopping 168.3% year-on-year growth in 2019, these inter-connected devices have evolved as alternate payment channels.
Last year, Mastercard announced its collaboration with token service provider Tappy Technologies to enable contactless payments through fashion wearables, starting with Timex Group's analog watches.
Tappy Technologies in a similar collaboration with ExpressPay Card (a JV between China Union Pay and Bank of China) and Saga Watch offered cardholders a wearable payment option, acknowledged by merchants capable of accepting China UnionPay contactless payments.
Sound-based payment – the next big thing
Voice commands have revolutionized the home automation market and could soon sweep the digital payment space. The new frontier in this segment, the USP of sound-based payment system lies in its simplicity and convenience.
With nearly 668.3 million users projected to rely on soundwave technology by 2021, this mode of digital payment can radically change the dynamics of the digital payment sector.
Realizing the potential of soundwave technology, a few companies in the country are facilitating payments through soundwaves without the Internet. Encrypting data from one device to another using sound waves, all one needs to do is to program their device with the software developed by these companies, places the device within proximity of the POS terminal and the transaction is completed within seconds.
Near-field communication payments picking up pace
Also known as contactless payment and tap-and-go, near-field communication (NFC) payments truly came of age when the National Payments Corporation of India (NPCI) launched the National Payment Mobility Card last year, whereby users could make payments just by tapping the terminal, without the need to enter a PIN for transactions below Rs. 2,000.
Like QR codes, which are already quite popular among informal and small merchants, NFC-based payments give users complete control over transactions and the payment process. Following NPCI's footsteps, many banks and financial institutions came up with NFC-enabled cards as one of their primary offerings.
The launch and success of applications like Google Pay make a strong case for NFC-enabled payment system, which I believe will gain significant traction in the coming days.
In conclusion
With technology taking center-stage of financial services, and the Government's drive to a less-cash economy, the digital payment segment in India is expected to the breeding ground for innovation and newer opportunities in the coming days.
(Disclaimer: The views and opinions expressed in this article are those of the author and do not necessarily reflect the views of  IBS Intelligence. Ingenico is a digital payments solution provider)