As digital communications improvements made the work from home revolution inevitable, some employers were ahead of the curve in allowing employees to work remotely, while many clung to mandatory office attendance. Then Covid-19 swept the globe and suddenly everyone who could work remotely did so by necessity.
By Adam Glick, Chief Information Security Officer, Rocket Software
This posed a serious challenge for IT teams within the financial services industry. Historically a group prone to err on the side of caution due to the sensitivity of their data and the regulations they are mandated to follow, financial institutions scrambled to figure out how to keep the security of their systems and data intact while providing access to employees who work from home almost overnight. While telecommuting presents many challenges in terms of company culture and adaptation, it is the technological hurdle of ensuring data security as workforces migrate from the office that created the greatest risk for financial companies.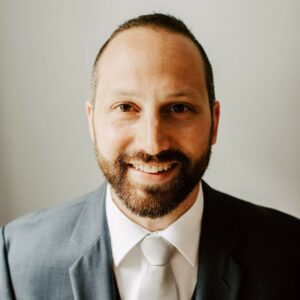 Thankfully, the modern-day terminal emulator allows remote employees to access their company mainframes no matter where they may be working that day. Replacing the remote terminals of the late '90s, emulators recreate the terminal interface on the user's desktop, browser, or mobile device. But this utility and versatility is exactly why security is so vital in a work from home environment. If an employee can access the mainframe from any location, their access is only as secure as their local network. A user-friendly, feature-rich platform that is being constantly updated provides far better security than outdated emulators that aren't kept up to date with security patches.
A Cohesive Response
Cohesion is the primary hurdle to maintaining security and continuity among a geographically widespread workforce. Without a consistent and reliable work experience for all users, controlling a company's flow of information becomes a Tower of Babel nightmare. Security and IT professionals have no way of policing and perfecting data pipelines if every employee is using his or her own system to work from home and interface with sensitive information. If a chain is only as strong as its weakest link, a fiscal record is only as secure as its least protected remote worker's computer. Without a reliable and uniform system through which employees can process data, this creates a chain with so many weak points that no IT department could possibly watch them all.
For a terminal emulator to guarantee the security of our financial institutions' data, it must be just as protected at every employee's home as it is at headquarters. Maintaining compliance with security innovations and cryptographic protocols from across the industry is therefore critical. Ideally, the IT teams setting up these security measures should be able to do so quickly and easily with a scalable, intuitive, and user-friendly system.
Ease of Use is Key
Usability is vital when choosing a terminal emulator. This translates not only into more efficient workflows and fewer lost hours, but also to a more secure operation for the institution and its employees who work from home. The easier a system is to use at the individual level, the less likely that individual is to make an error that creates a security risk. A great emulator is also highly configurable, allowing individuals to set their own environment to maximize comfort and efficiency while their supervisors or administrators can set permissions, host sessions, create new sessions, and manage multiple sessions. User authentication management is also vital to keeping data safe, and a terminal emulator should have multiple authentication fail-safes available for leaders to choose from.
Ongoing Updates
Teams have been tasked with keeping up with chaotic times, including both hectic world events and the unstoppable march of technology. If financial institutions are now responsible for reacting to the Covid crisis and its promised future of remote and hybrid workforces, the people who develop the software they rely on should be just as diligent and devoted to the solutions they provide.
New security threats emerge every day, so a terminal emulator that is regularly updated to keep up with potential security risks will benefit organisations the most. Futureproofing must also be a priority, both for leaders anticipating the next wave of change in employment management, and for software manufacturers looking to present the ideal product to security-conscious consumers.
Spreading the Solution
Even after the pandemic has been brought under control, many companies will adopt a more flexible schedule, allowing employees to work from home several days a week. To prepare for this shift, it is vital to ensure the security of our financial systems by investing in modern terminal emulation software. These systems must be customisable and easy to use to minimise learning curves and potential user error. They must also be supported by constant and forward-looking upgrades that include cutting-edge security measures to protect sensitive data. With the right technology, financial institutions have the ability to support their employees and ensure the security of valuable data—no matter where in the world their workforces happen to be.
Adam Glick is a vice president and chief of information security at Rocket Software, a Boston area-based technology company that helps organisations in the IBM ecosystem build solutions that meet today's needs while extending the value of their technology investments for the future. Before joining Rocket Software, he served as VP of cyber risk at Brown Brothers Harriman and as head of information technology at Century Bank before that. He is also an adjunct professor at Boston College, where he teaches graduate courses in cyber security.