Online auction platforms have accelerated the digital migration of the art market, which has traditionally been slow to embrace innovation. Whilst this may seem unsurprising amid the headlines of NFTs taking the art world by storm, it is all the more interesting that online auctions have driven the continued robust distribution of physical art.
by Garry Jones, CEO, NovaFori
This rapidly growing technology, therefore, gives us a glimpse of the future of fine art and collectibles, not by dispensing with the physical in favour of the digital, but by uniting the two in a more symbiotic ecosystem that better serves both those who collect works of art and those who facilitate their sale.
Online auctions in fine form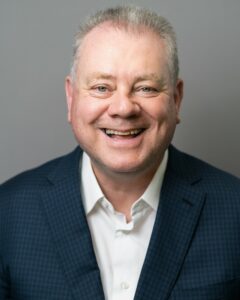 Leading auction houses such as Christie's have now firmly embraced online auctions, with the pandemic accelerating uptake significantly since the early months of 2020. This has enabled auction houses to retain some semblance of business as usual amid the disruption caused by Covid-19, and now, nearly two years later, online auctions are expected to account for 25% of all art sales by the end of 2021.
Auction houses are clearly not looking backwards, not least because this digital migration of art sales has unlocked a much more extensive geographical and demographic customer base. Online auctions hold far more appeal among younger people, for instance, compared to the financial and environmental cost of travelling to an auction in person.
Moreover, the data-driven insights gained from the most innovative auction platforms empower those facilitating sales to make the most of these demographic shifts. Platforms equipped with a machine learning function, for example, can help auctioneers become attuned to the appetites of registered consumers based on their bidding history, enabling them to set pricing estimates more effectively.
NFTs: An auction(ed) token
While online auctions have helped keep the traditional art market relevant for new audiences, they also allow auctioneers to explore a new aspect of their business which is entirely online: Non-Fungible Tokens (NFTs). As a purely digital asset class, NFTs are only bought and sold via online marketplaces – and the burgeoning popularity of these once-obscure assets has thrust them into the limelight.
Indeed, institutional auction houses have now begun to heed the gradual increase in consumer confidence around this new breed of collectible. Following its landmark sale of digital artist Beeple's 'The First 5,000 Days' in March 2021, Christie's has now sold more than $100 million-worth of NFTs, not including the recent $29.8 million sale of Beeple's 'HUMAN ONE' artwork.
Although some critics have decried the nascent NFT market as a bubble waiting to burst, such a fall in demand may in fact yield a slower, more sustainable level of growth which will facilitate the long-term maturity of the market. Thus, the outlook for NFT sales remains optimistic, and so too does the outlook for the online infrastructure which underlies it.
Growing, growing, gone?
Online auction platforms, therefore, retain considerable scope for growth, far beyond the pandemic which has accelerated the early stages of their development. In fact, a survey conducted in 2020 found that 56% of art buyers foresaw a permanent switch to digital sales. Considering the aforementioned benefits of online auctions for both buyers and facilitators of sales, it is easy to see why this would be so popular.
Moreover, platforms that facilitate online sales, whether the items themselves exist on a physical level or not, will remain viable precisely because of their usefulness for different types of auctions. Their rapid rise is by no means the death knell of the physical art market; it is instead part of the increasing convergence of the physical and digital worlds.
Finally, bridging the gap between the physical and the digital will only grow in importance as in-person auctions return in some form. These will most likely consist of hybrid events, where participants can attend online as well as in-person depending on their preferences. In the uncertain pandemic context, leveraging technology capable of delivering robust buyer and auctioneer experiences will be all the more critical and not just in the art world.