Low costs, accessible services, and an excellent customer experience have long been the core criteria consumers expect banks to meet. But, today they're not enough. Good value is being overtaken by good values in the minds of many consumers, giving rise to an army of 'ethical bankers' who expect more and tolerate less from the financial institutions they partner with.
by Eelco-Jan Boonstra, Managing Director, EMEA, at Mambu
In a survey of more than 4,500 banked consumers globally, Mambu found that the majority (73%) are more likely to use banks that put purpose before profits. In fact, 58% are prepared to pay a premium for financial services that help the environment or local communities, suggesting an overwhelming shift in attitudes supporting Environment, Social and Governance (ESG) criteria not seen in the industry before.
So, how can banks effectively engage this tribe?
Who are ethical bankers?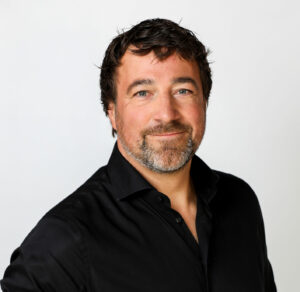 One of the fastest-growing tribes with the loudest voices, almost half (49%) of 'ethical bankers' is between 18 and 34. These younger generations account for the largest proportion of consumers globally and have growing spending power, making them particularly valuable customers that banks must cater for to future proof their business.
As consumers become increasingly aware of global issues, expectations of the brands and companies they associate with grow. Whilst this trend is being seen across a collection of consumer finance tribes, almost a third (31%) of consumers identify themselves as part of a cohort of 'ethical bankers' whose ethics, values and social responsibility drive their decisions – including spending and saving habits.
Young, well-educated and hungry to make a positive difference, these socially-conscious consumers prefer to pay for access to goods and services than ownership, valuing experiences over traditional assets. And they're putting pressure on financial institutions to take responsibility for social and environmental issues at both a local and global level.
Service-specific needs
Banks must listen to customers in every cohort to understand what's important to them or risk leaving them dissatisfied. For the 'ethical bankers' tribe, digital accessibility is key – with respondents in this group saying it's important to be able to use an online or digital banking service to open new accounts (69%) and deposit cheques (51%).
They're also on the brink of significant milestones possibly accelerated by the pandemic. For example, our research revealed that almost half (46%) of 'ethical bankers' have become more likely to buy their own homes over the past eighteen months. Offering seamless services that meet specific needs means financial institutions can add value and position themselves as trusted partners.
Make values valuable
Ethical banking services come at a cost, and it's easy to assume that consumers won't pay extra to make them viable. However, research shows, many are open to premium options as long as sustainable values are truly embedded across a business. And that's where the hard work begins.
There's no point in preaching about a commitment to solving social injustice or improving environmental outcomes if an action does not accompany it. Simply paying lip service is a waste of time and can erode trust in a brand, particularly amongst customers that prioritise purpose. Banks must be brave and put their money where their mouth is – and trust that customers will do the same.
Make it easy to stay
'Ethical bankers' are among the most spontaneous in their spending habits, with 42% describing their spending habits as spontaneous or very spontaneous. But this spontaneity comes with transience and demanding expectations of digital services.
A fifth (19%) of respondents in this tribe said they've switched banks in the past 18 months, with over two fifths (43%) claiming they've become more likely to make a change since the pandemic began. With services under scrutiny, banks must work harder to earn such custom. Their loyalty certainly shouldn't be taken for granted. To prevent them from jumping ship in search of a better customer experience, banks should offer an unrivalled combination of tailored services and flexibility they won't find elsewhere.
Taking social purpose seriously
Every bank claims to be customer-centric, and many are making concerted efforts to walk that talk. But consumer behaviours have changed, and expectations have risen. Banks whose plans for transformation are based on pre-Covid predictions risk being left behind by customers who have found new ways to manage their money during the pandemic.
Banks must take social purpose seriously if they want to survive. Rather than talking about products and services, they need to think about broader values aligning with those of their customers. To remain competitive in a post-pandemic world, they must shift their role from service provider to lifestyle partner – and this requires an intimate understanding of customers' wants, needs and values.
Get it right and, instead of an expense, purpose can be part of the path to profit.