The world of international remittances is now worth $550 billion to low- and middle-income countries, and the World Bank only expects this growth to continue. 
by Daumantas Dvilinskas, CEO and co-founder of TransferGo
As physical borders look to once again be drawn firmly in the sand, virtual borders – such as those in financial services – are expanding and becoming ever more inclusive.  This trend is reflective of the role of FinTech in navigating geo-political tensions to provide a service that connects us all, no matter which physical borders separate us.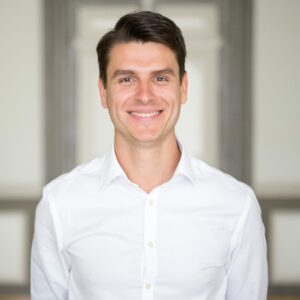 Democratising financial access
For too long, financial services has not worked for hard-working migrants. They have been victimised by an outdated system that benefits local communities as opposed to those who maintain a need for global connections. Traditionally, migrant communities have been stung by predatory fees, inefficient processes and unfair foreign exchange margins when making international money transfers. Remittances are a vehicle for international development, effectively lifting people out of poverty by funding education, healthcare, housing and business investments. They empower families to explore new opportunities abroad, learn new skills and seek out better career prospects.
Yet, the existing model can penalise this movement of workers by charging unfair fees. The World Bank estimates the global average cost of sending $200 at around 7% – or $14. However, traditional incumbents have been charging anywhere between 11-29% of the transfer value, and few can settle those transfers in anywhere near what consumers should accept.
Thankfully, this system of remittances no longer needs abiding by. It's a model that is synonymous with the same attitudes as creating physical borders and preventing free movement. Instead, FinTechs have created an alternative; borderless financial services that create access for migrants the world over.
Leading by example
Across Europe, there are start-up hubs that are leading the charge in breaking down the obstacles in remittances, and creating virtual, permeable borders. One FinTech strain that is pioneering change is digital money transfer services. These facilitate the flow of money across borders without unfair fees and hidden exchange rate mark-ups, empowering migrant communities by giving them total control over the movement of their money.
As well as empowering consumers, a separate cohort of FinTechs that specialise in payments are creating open, financial borders for businesses of all sizes. Companies are unlocking the global opportunity for online businesses, allowing them to accept payments in foreign currencies, scale into new markets, and tap the growing global e-commerce market. Similarly, point of sale (POS) merchant platforms are enabling businesses to accept online, mobile and POS payments and access a global customer base.
Therefore, while geo-political trends [and the pandemic] may be leading to the affirmation of physical borders and a move away from globalisation, FinTech is playing an evergreen role in connecting international communities regardless. The incumbent money transfer system is outdated and detrimental to migrants, but innovative start-ups across Europe are helping to provide borderless remittances and offer an inclusive alternative.