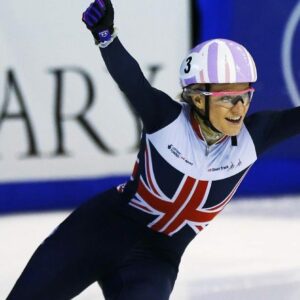 Visa has announced that Revolut is issuing Visa cards to all new customers signing up to its standard prepaid offering. Visa and Revolut have provided contactless Revolut Visa prepaid cards to all 59 Team-GB athletes travelling to PyeongChang as well as the wider Team GB delegation accompanying them.
The card will allow the athletes and staff to complete seamless and secure payments with a simple tap at any contactless-enabled terminal in South Korea and across all the Games venues free of foreign exchange fees.
Suzy Brown, Marketing Director UK & Ireland at Visa, said: "Our exciting relationship with Revolut comes at a time when Visa is making great strides in delivering the next wave of payments innovations for consumers and businesses. It is appropriate then that we have been able to use this partnership to put a Revolut Visa card in the hands of every Team GB athlete and staff member. Visa is accepted in over 46 million merchant locations* worldwide, so the team's Revolut Visa cards will allow them to make purchases both conveniently and securely when they are in PyeongChang, giving them one less thing to worry about as they aim to do the country proud."
Launched in July 2015, Revolut now has over one million customers in 30 European countries.
A common goal
"We're extremely proud to partner with Visa, not least because we share a common goal to use our innovation and technology capabilities to provide a seamless experience for our customers and clients," said Nikolay Storonsky, Founder and CEO of Revolut. What's more, with over a million people already signed up to Revolut, we're very excited that more cardholders will benefit from the control and flexibility we provide."
Team Visa athletes Elise Christie was among those from Team GB who received the contactless Revolut Visa prepaid cards ahead of travelling to South Korea.
Short-track speed-skater and Team Visa athlete Elise Christie said: "As a professional athlete, I am constantly travelling around the world and it's easy to take for granted some of the things I have at home. At least while I am in South Korea I can rest assured that I'll be able to tap to pay with confidence with my Revolut Visa prepaid card, just as I would do when I'm in the UK."
In addition to providing contactless Revolut Visa prepaid cards to Team GB and as the exclusive payment partner of the Olympic Games, Visa is facilitating and managing the entire payment system infrastructure and network throughout all venues within the Games. This includes more than 1,000 contactless point-of-sale terminals capable of accepting mobile and wearable payments.
* Data provided to Visa by acquiring financial institutions and other third parties.