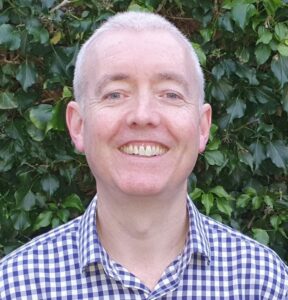 Going digital has become the norm and is no longer the exception. Even the smallest SMEs require digitalisation at a fast pace.
by Ronan Gallagher, Head of Omnichannel, Trust Payments
One of the most important steps in this journey of transformation is digitising payments. Although the last hurdle to cross in most customer experiences, payments and transactions are crucial steps. This will dictate whether the customer makes the final decision to pay for your service or product and essentially decides whether your business makes a profit or not.
The SME landscape is cluttered with competition and even a small differentiator can make a huge impact. Today's world is characterised by faster, smarter and more efficient functions. The pandemic has accelerated the need for more digital efficiency and solutions. Gone are the days when cash was considered easy and effective.
Payment quality over quantity
However, with tight constraints around investment, SMEs need to keep in mind that they don't have to provide every payment option to their customers. The right mix of choices that suits their business needs and customer preferences is the best practice.
Apart from the benefit to customers in providing an overall smooth and consistent experience, a unified payment system also helps a business understand its sales and inventory, as well as reducing management time.
An omnichannel payment process also serves as a point of data collection, helping SMEs better understand their customers, and their journeys as well as recognise pain points. Consumers today have a multitude of choices across every industry and every purchase decision. An enriched pool of insights will help to deliver a unique and seamless customer payment experience.
The omnichannel experience
Omnichannel payment methods that offer customers multiple payment options at checkout are changing the way businesses interact with customers and vice versa. They are providing a far smoother payment experience while also reducing the amount of time, resources and effort required to sustain a traditional payment journey.
A process that accepts multiple payment options has a range of benefits. An integrated option that drives a smooth, secure and consistent experience can increase sales as well as improve retention of customers.
Omnichannel payment processing requires the integration of not just online but also offline payment processes. Whether a customer decides to make a purchase online or offline, they should be able to choose the right payment method without having to experience any hindrance.
Loyalty is king
Customers have become far more demanding and they are looking for convenience. They want to make payments whenever and however they choose.
In order to provide these options, SMEs need to know their customer pain points. Recognising what works best for your customers is imperative to running a successful business.
SMEs are constantly looking for ways to improve their services and come out on top in a very competitive market. Having the right technology in place gives SMEs a bird's-eye view of their customers and how they interact with the business.
Real-time data, real-time benefits
One of the most notable benefits of a seamless and integrated payment system is that it allows for real-time data synchronisation. This helps SMEs track and update changes between systems as they happen.
Another advantage is that real-time synchronisation allows for data consistency over time, making it a continuous process that can provide insightful information for the business to grow. Customers choose options that they are familiar with and most convenient to them. Data allows your business to understand what these options might look like.
Whether it is building better offerings, integrating more cutting-edge tech or offering discounts and coupons based on customer patterns- data enables it all.
Customer-orientated incentives
This real-time characteristic of data can prove significant in building customer loyalty. Through this analysis and understanding, SMEs can build out customer-oriented incentives to drive loyalty and retain customers.
By ensuring data insights are implemented, businesses can provide a frictionless experience across all channels both in-store and online. This will also enable customers to make repeat purchases, spend more and even recommend others to your business.
Data will not only help SMEs offer the best and most secure payment options but whether incentives like basket abandoned reminder features, personalised discount add-ons and optimised checkouts are needed to get customers over the line.
A new type of commerce
The main aim of any commercial tech used by SMEs is to make functions easier and more efficient. At the same time, the tech used has to be adaptable and suit growing businesses. SMEs are prone to constant change and so the tech they use needs to be future-proof.
An emerging commerce concept at play here is Converged Commerce™. Born out of the idea that streamlined and cohesive solutions will improve customer journeys and how business will run in the future, connecting multichannel data gives SMEs rich insight to deliver memorable, personalised and consistent customer experiences.
If businesses put Converged Commerce into practice, they will forge and maintain deep and meaningful relationships, drive loyalty and increased sales.
The future of payments for SMEs
When SMEs think about their dream customer experiences, they think seamless; integrated. Customers do not want clunky and confusing journeys and are bound to shift to other offerings the second they feel uncomfortable. The right tech can help smooth over already existing infrastructure and at the same time support businesses as it expands and changes over time.
As the market gets more and more consumer-driven, hyper-personalised experiences are leading the way to build satisfying customer journeys. Only those businesses that can provide quality customer experience across all touchpoints are able to remain competitive.
While a seemingly large and daunting task with significant cost and resources, building a streamlined omnichannel payment experience is a lot simpler when harnessing the modern technology available at our fingertips. Payments are in an exciting place right now and taking a step in the right direction will be a gamechanger for SMEs looking to disrupt the landscape.