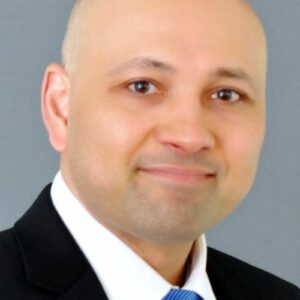 The business of payments – and payments technology – has transformed. In the pre-internet age, banks made money primarily from lending and deposits, supported by batch mainframe systems, with payments a minor sideshow. As electronic payments volumes started to take off in the early dot-com era, banks began to treat payments as a distinct business, driven by fee and transaction revenues. They packaged their offerings as monolithic, silo-ed financial products—and mirrored them with a complex silo-ed technology architecture.
The payment hub was originally conceived as a response to this complexity, to help banks eliminate processing silos and streamline their payments businesses. As we approach nearly twenty years since the first hubs were brought to market, it is a good time to evaluate whether hubs have delivered on that original promise.
Unfortunately, they have not. Many banks that made significant investments in hubs are still running legacy systems, with some institutions even having ended up with different hubs for different payment types, an architectural oxymoron. Many hubs have also proved unable to adapt to the challenges of real-time payments, always-on open banking, and the move to the cloud.
The stakes are high: today, payments generate over $1tn in revenue, with that amount, and transaction volumes, set to double over the next decade. If the traditional hub won't allow banks to capitalize on this growth, then what will?
Before answering this question, let's take a look at the trends that are shaping the payments industry, and how these are affecting the basic business model of banking.
Business and competitive environments are now very different from past decades. Competition is depressing fee revenue and rising payment volumes are driving up processing cost, eroding margins. Open banking is allowing challenger banks and non-bank service providers to disintermediate banks from their customers and is placing a premium on innovation and "fintech-like" agility from banks. With complexity in clearing and settlement growing and regulatory pressure mounting, banks are struggling more than ever to bring new payments services to market.
Most importantly, in this era of rapid transformation, both consumer and corporate customers want something different – they want their banking experiences to match the seamless, tailored real-time experiences they are accustomed to across social media, ecommerce and mobile applications. Services above and beyond traditional product offerings are in demand and, with brand loyalty declining, customers are more than happy to switch banks to obtain those experiences.
The combination of competitive pressure, technological change, and shifts in customer demand is forcing banks to change perspective and become much more customer-centric. They are viewing themselves as value-added service providers in a digital customer experience ecosystem, rather than purveyors of financial products. This altered perspective allows the answer to our original question to come into focus—the correct technological response to the transformational demands of business is to move away from monolithic payments applications and hubs glued together by middleware, to digital ecosystems.
A digital payments ecosystem consists of a number of independent components that interoperate easily and symbiotically allowing for rapid development of new business services. It is open; designed to support open banking interaction models, and API banking, with every function accessible as a service or microservice. It accommodates services from multiple third-party vendors – and banks. It is cloud-ready; operating in public, private or hybrid cloud models and able to mix and match where services and data run based on a bank's deployment and data security requirements. It is inherently real-time and 24×7, unlike legacy hubs with real-time workflows grafted onto batch/RTGS scaffolding.  Lastly, it enables banks to own their roadmap – loosening vendor dependencies by eliminating the need to wait for vendor upgrades in order to release innovative new customer services and experiences.
Traditional payment hubs are dead, or dying – but new ecosystem-based payments technology approaches are ready to take over. Long live the next generation of hubs—the digital payments ecosystem!