Over the past 12 months, retail merchants have had to contend with high street closures, furlough schemes and in-store mandates such as face coverings and social distancing. New consumer trends have also emerged, and existing ones have been turbocharged.
By Kirsty Morris, Managing Director of Barclaycard Payments
To help merchants, and their payments and finance providers in the UK prioritise business planning, Barclaycard Payments has pulled together its top 10 'lockdown legacies' set to outlast Covid-19 restrictions. They are: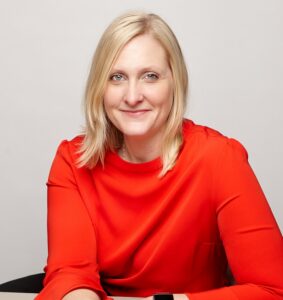 Growth in home deliveries: Consumers have been receiving an average of two extra retail deliveries per month since March 2020 (7 parcels now versus 5 before March 2020). Over half expect to receive the same amount, or even more, in the future.
Click & Collect boom: Around one in three (30%) consumers say they have used 'Click and Collect' more frequently since the start of the pandemic. Of those, 90% say they'll continue to do so in the long-term.
Rising rate of returns: In the last 12 months, over half (51%) of Brits have returned items that they have bought online, compared to 47% in the same period in 2019 and 46% in 2016.
"Come to me" retail: Since the start of the pandemic, one in 10 (9%) consumers have used "come to me" retail, where a concierge-style service delivers clothing to customers' homes and waits while they try it on, so that they can immediately return any items they don't want. Meanwhile, a third (34%) of shoppers said they would be more inclined to buy from a brand offering "come to me" retail as an option.
Mobile payments soaring: Barclays consumer debit data reveals that Apple Pay grew rapidly in 2020 compared to 2019, in particular in Leisure & Entertainment, where online debit transactions increased by 70%.
Staying local: Almost two thirds (64%) of Brits are choosing to shop closer to home. Barclaycard Payments data shows shoppers spent an extra 63.3% in February 2021 at food and drink specialist stores such as butchers, bakers and greengrocers compared to last year.
More mindful spending: Nearly three quarters of people (71%) now think more carefully about how they spend their money and, of those, nine in ten (92%) say they'll continue to do so even after lockdown lifts.
Online grocery shopping surge: Online grocery shopping has seen consistent growth over the past 12 months, with Barclaycard data revealing a 115.2% year-on-year increase in February 2021. 57% of Brits say they'll continue to buy at least some of their groceries online even after all restrictions end.
Dine-at-home experiences: In an attempt to recreate the restaurant experience at home, 10% of Brits tried a DIY meal kit for the first-time during lockdown. Around a quarter (24%) of these people will continue purchasing these services after hospitality venues reopen.
Investing in infrastructure: Barclaycard Payments' research with retail merchants shows that small and medium sized businesses are responding to this new landscape, with nearly three in ten (29%) planning to invest in new equipment and technology in 2021, and (13%) viewing technology as the top opportunity for growth over the next year.
If our trends highlight one thing, it's that fast, convenient and secure shopping is no longer just a consumer preference, it is a now a universal expectation.
For merchants, this means there is a need to create better customer-focused experiences, particularly when it comes to e-commerce and payments. Technology has a huge part to play in this: for instance, payment gateways, such as Barclaycard's own Smartpay platform, often support one-click purchases and allow buyers to pay for retail purchases with a number of different methods in a smooth, safe and seamless way.