Buy Now Pay Later (BNPL) has seen a surge in growth since the start of the pandemic, but in order for the BNPL industry to sustain its development, it must be underpinned by comprehensive technology designed to optimise experience both for the merchant and the customer.
by Tom Myles, Chief Technology Officer, Deko
The most influential technology for business has been the rise of AI, machine learning and big data, having now permeated almost all sectors. Indeed, recent research highlights the key role that AI is expected to play in the future of fintech as a whole, with two-thirds of fintech firms predicting it to have more impact on the sector than any other tech in the next five years. As for BNPL products in particular, a forecast market of £26.4 billion by 2024 would mean it more than doubling in three years, so there is huge growth potential for AI to help unlock.
Payment optimisation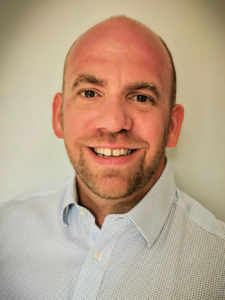 Lenders can use AI and machine learning to extract more value from BNPL platforms. Machine learning models, for instance, are built on data, and payments systems generate large quantities of data from which potential lenders can gain insights into consumer behaviour.
These data-driven decisions can streamline the process of matching the right lender to the right buyer at the right time, which will be all the more useful for unlocking the potential of platforms that operate on a multi-lender, multi-product basis. AI and machine learning models can match consumers to the right member of a multi-lender roster, enabling an increased provision of credit for consumers.
Delivering a rewarding experience for consumers is just as important as the flexibility of the financial technology involved, as increasingly tech-savvy consumers continually elevate the minimum standard of the online experiences in which they are prepared to engage. In particular, consumers are increasingly reticent to engage in elongated sign-up processes and demand a mobile-first approach. Offering a visibly streamlined, omnichannel payments process will therefore prove to be a vital differentiator in an ever more competitive market.
Moreover, empowering consumers and lenders to make more streamlined transactions will also be beneficial for merchants. AI-enabled technology will enhance the flexibility of retail finance products, enabling platforms to process more transactions at a higher pace. This, combined with reduced rates of basket abandonment, will help retailers increase their sales volume.
Fraud prevention
While merchants may relish the prospect of driving more sales, machine learning can also support them in another critical area that may be somewhat sobering to consider. As commerce continues to migrate online, the threat of fraudulent transactions looms larger than ever.
Leveraging AI and machine learning means that payment platforms can learn to recognise patterns in consumer behaviour, based on analysis of the data generated from previous transactions, so even the smallest changes in behaviour can be identified. These data-driven insights will enable automated flagging of potentially risky transactions, which will reliably protect merchants, lenders and consumers from fraud.
Automating this process is vital in a world where online fraud is increasingly sophisticated. An older, rules-based model might be able to test for numerous different types of fraud that have been recorded previously, but the system would remain vulnerable to as yet undetected types of fraud.
Future of FinTech
Using technology both to streamline payments and to prevent fraud will require FinTech platforms to strike a delicate balance. Security is of course vital, but rigorous fraud prevention processes should not come at the expense of a streamlined, speedy checkout from the user's point of view. Indeed, for fintech platforms as well as for users, improved security and streamlined payment processes will ideally go hand-in-hand.
FinTech firms must therefore invest due consideration as well as resources into AI-enabled functionality for their platforms. And this investment has already proven well worth making. Given the benefits for both merchants and lenders, it is perhaps unsurprising that 83% of financial services professionals agreed that "AI is important to my future company's success". Indeed, these forward-thinking technologies and firms are integral to the development of the payments sector.