Instant payment processing is expected by today's customers and clients, and as the world of business adapts to hybrid work, there is no better way to meet this need than with cryptocurrency. Cryptocurrencies allow businesses to make secure, instantaneous transactions while eliminating the middleman.
by Gabby Baglino, Digital Marketing Specialist, Bryt Software
This keeps everyone's data safe and reduces transaction fees — and those savings can go toward growing the business rather than paying for unnecessary charges. Let's take a closer look at why cryptocurrency is key to hybrid and remote work and the powerful new technology that makes it possible.
What is blockchain technology?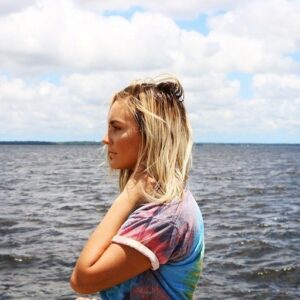 A blockchain is a public ledger that contains data from anywhere in the world. This entirely digital database is shared across a network that can include everyone in a company's workforce, no matter where they're physically located.
By decentralizing the information, this revolutionary technology ensures the security of financial transactions. When using the blockchain, no third parties are necessary.
Unlike a traditional database, the blockchain collects data and stores it in blocks. When one block is filled with data, it's closed and linked to the previous block in the chain. Simply put, the blockchain is a chain of digital blocks, and once a block is closed the information it contains cannot be altered or deleted.
In the case of cryptocurrencies like Bitcoin, the blockchain's decentralized nature allows it to be used as a storehouse of transaction information. All users have collective control over the data, and the changes are irreversible.
Financial transactions can be made securely among an unlimited number of team members located anywhere in the world. And when businesses need to store sensitive transaction information, the data records are protected from any kind of update, deletion, or destruction.
How businesses benefit from using cryptocurrency
Many business owners encourage crypto usage in everyday transactions. Let's take a look at some ways that this type of transaction benefits small businesses and enterprises alike.
1. It's more secure
Identity theft can lead to significant personal as well as corporate loss. When you make an online payment, you'll need to enter credit card information. Your sensitive data is then sent through channels and stored in databases where it may be the target of a cyberattack.
Hackers can gain access to your account details and use them for unauthorized transactions even if your credit card numbers aren't compromised.
The identification process made possible by the blockchain allows all your personal data to be encrypted in a single place and kept safe by advanced cryptography. With this method, identification is faster and more secure than it would be going through third parties that may be vulnerable to attack.
2. Smarter use of funds
Dependency on third parties can be a challenge for businesses that want to use their finances to expand. Lack of resources and external pressure can get in the way of taking appropriate and timely financial actions.
Though they may have plenty of great ideas, enterprises often cannot expand the way they want due to the lack of funds or the freedom to do what they want with their money. With blockchain technology, businesses have the liberty to use their finances effectively because they have direct access to their money.
3. No dependency on third parties
Cryptocurrency's ability to allow businesses to avoid the middleman is a primary reason why cryptocurrency is attractive for companies of all sizes.
When a business depends on banks or other payment gateways, each transaction comes with a percentage fee, usually between 1% and 4%. Transaction fees can add up quickly, particularly for larger corporations. This can reduce the efficiency of the business in the long run.
Transaction fees can be crippling for smaller businesses, so it's natural for small to midsize businesses to turn to cryptocurrency for relief. With blockchain technology, businesses can transact with global markets with little concern about exchange rates and processing fees.
Thanks to the technology, buyers and sellers can now communicate with each other directly without having to go through a bank. As a result, many businesses can afford high discounts to draw customers who can pay using cryptocurrency.
A study conducted in 2020 reports that 40% of customers who pay using digital cryptocurrency are new to the sellers. Clearly, the adoption of cryptocurrency as a mode of payment has increased the client base for many enterprises.
Cryptocurrency and the hybrid work era
As industries find ways to adapt to the explosion of work from home (WFH), the importance of paying employees in cryptocurrency has become central to the conversation. Thanks to remote work, businesses can cultivate hybrid teams, recruiting the best talent from anywhere in the world to work virtually with their in-office team members.
As fiat currencies are subjected to inflation and processing fees, among other things, cryptocurrencies make it easier for companies to pay their employees. When the employees get a combination of digital and fiat currencies as payment, they can later convert the crypto into fiat. 
Workers who are paid in cryptocurrencies have more control over their cash. And since the process uses effective encryption via blockchain technology, hackers have no access to sensitive data.
As hybrid work has become established, digital payment methods are also becoming acceptable in modern society. As an entirely online mode of payment, cryptocurrency offers an advantage over other payment methods with convenience as well as security.
Remote work isn't going away anytime soon. As hybrid work cements its place in the world of work, digital currencies ensure that businesses run smoothly by offering the best solution to conduct transactions. Hybrid work and cryptocurrency will go hand-in-hand for data security and ease of use in the coming years.