If there were any doubts about the need for scaling digital transformation urgently in banking, the pandemic dispelled them all. So, our banking trends outlook for 2021 stays with the 2020 theme of "scaling digital transformation."
As always, they are grouped into business and technology trends.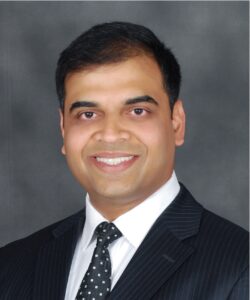 Business Trends 2021
Trend #1: Scaling Digital Business Innovation
Banks can look at scaling business innovation along the three axes of product, process and people.
Product innovation, from design and development to delivery and distribution, should be digitized and scaled, both in terms of time and reach. The innovation cycle has to be crashed to match that of new-age providers, and reach needs to be improved from the previous 2-3 percent success rate to meet the new benchmark of 10 percent; this means banks must target not only their own customers but also consumers who buy their products from fintechs, retailers and third parties. Clearly, legacy banking processes will need to be rewritten to align with new demands, such as a much shorter time to market. Everything from test launches to customer selection will be a candidate for digitization. Finally, digital business innovation should focus on improving the quality and productivity of remote workers through reskilling, redeployment and digital enablement.
Trend #2: Scaling digital engagement
In marketing, a moment of truth is that time when a customer or user interacts with a brand, product or service to form or change an impression about it. Companies famed for their customer experience, such as Apple, Amazon and Google, know how to capture the 4 moments of truth in a customer journey – at the exploratory (zero moment of truth), engagement (1st), experience (2nd) and renewal (3rd) stages. Banks should also enrich the interactions at each moment of truth to retain the loyalty and advocacy of their customers. In a multi-industry analysis1 by McKinsey, banking industry leads with a staggering 73% of customer interactions being digital – It's now time for banks to optimize their channel strategies and shift their focus to digital infrastructure and beyond.
Trend #3: Scaling operational transformation
Incumbent banks, suffering 50 to 60 percent cost-income ratios, are fast losing ground to their digital rivals, whose CI ratios hover in the 20 to 30 percent range. Before they slide further, these banks must scale operational transformation at speed and scale, starting with shedding non-core assets, divesting non-core competencies such as data center, infrastructure and network management, and cutting capital expenditure by subscribing to cloud-based services.
Trend #4: Scaling work, workplace and workforce transformation
Covid-19 has turned the concept of work on its head. With branches scaling down and customers banking on digital channels, many kinds of in-person work need to be transformed or digitized. The workplace, which used to mean the branch or bank office, is now more likely the home of the customer or bank employee. So, the task in 2021, is to align the workplace context to digital delivery, and support an increasing number of transactions from "non workplace" locations. Even the workforce has changed beyond recognition. In 2021, we expect banks will expand their workforce of career bankers to include short-term and part-time employees, workers from the gig economy, and people from diverse backgrounds. They may also need to rebadge, reskill and repurpose existing employees, such as direct marketing staff, whose jobs may have gone digital or been automated.
Trend #5: Scaling risk management
The economic crises of the past, whether it was the Asian currency crisis, dotcom bust or sub-prime financial crisis, dried up banks' liquidity. But in the recession fueled by the pandemic, banks are facing both liquidity and solvency risks together for the first time. While they have learned to deal with liquidity risk over the years, they will have to find ways to mitigate the large-scale solvency risk that is staring them in the face. One thing to do is to monitor it from more than just a financial perspective; banks should also watch out for risk of insolvency at the hands of departing customers, employees and shareholders in the new year.
Technology Trends 2021
Trend #1: Scaling a shift towards composable architecture
Banks can be viewed as a composite of smaller living organisms in the form of a deposit wing, lending business, trade finance operations, payments unit etc. that are contributing and thriving on their own. In 2021, the focus should be on leveraging their cumulative capabilities for bigger benefits. A composable architecture enables this by allowing the strengths of one element to be leveraged to benefit the others. Migration to a composable architecture can be accomplished in chunks, component by component, without disturbing the business of the bank. This architecture future-proofs the bank by enabling it to respond to future challenges – such as a pandemic – with agility, and making it highly scalable. It is also intelligent enough to optimize things, such as the channel mix, through self-learning and provision its own server, infrastructure and memory requirements automatically using artificial intelligence, machine learning and pattern analysis. We expect banks to invest in composable architecture and take transformation to the next level in 2021.
Trend #2: Scaling a shift towards public cloud
By limiting the entry of personnel into data centers and forcing operations to go remote, the pandemic eroded the traditional advantages of owned data centers. This drove businesses towards the cloud, which now held all the aces – scalability, agility, cost-efficiency etc. In 2021 we expect banks to discard on-premise thinking in favor of a cloud-first approach, going progressively from a private cloud to a virtual private cloud under public cloud infrastructure, and from there on to a hyper-cloud and finally, a poly-cloud environment. Another benefit of shifting to this environment is access to a huge community of developers for external innovation.
Trend #3: Scaling API-led possibilities
This year, banks increased their use of APIs for reasons other than regulatory compulsion. When customers flocked to digital providers during the pandemic, it exposed traditional banks' shortcomings in customer experience, engagement and innovation. The banks realized that they needed API-first thinking while building new applications in order to consume external innovations as well as allow third-party developers to build innovations on top of their (the banks') services. We expect they will continue on this path in 2021, with domain/ business/ function-oriented APIs.
Trend #4: Scaling value with data and artificial intelligence
While AI has figured prominently in the last two or three year-end predictions, 2021 is when banks will go from experimenting with AI to generating real business value from it. This is the first time they will earn value from AI across the front, middle and back office – by reducing fraud, increasing efficiency and productivity, refining understanding of customer behavior, or targeting products and promotions at the right customers. In the new year, banks will scale AI solutions beyond RPA use cases to improve the business, add revenues and lower costs.
Trend #5: Scaling distributed ledger technology
Like AI, distributed ledger technology will also emerge from the experimentation stage to deliver business value in the coming year. An important example of value creation is inter-organization automation. Being highly secure, transparent and cost-effective, DLT-based networks are ideally suited to carrying cross-border payments, for facilitating trade finance transactions including documentation, and even for issuing centralized digital currencies. We believe the technology promises all this and more in 2021, when not just banks but even regulators and government bodies will leverage it to digitize land records and individual identification information, or to carry out capital market transactions. In fact, a huge use case could be to use DLT to maintain Covid-19 vaccination and supply chain records around the world!
For more insights on the 10 trends that are reshaping banking in 2021, click here.
Source:
https://www.mckinsey.com/business-functions/mckinsey-digital/our-insights/the-covid-19-recovery-will-be-digital-a-plan-for-the-first-90-days