Buy Now, Pay Later (BNPL) – a new form of credit giving consumers increased flexibility when paying for goods and services – has seen growing popularity over the past year.
by Amon Ghaiumy,  CEO and Co-founder, Ophelos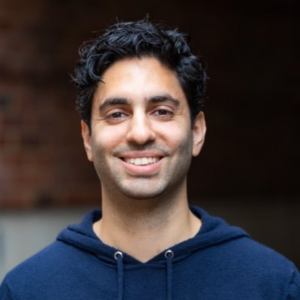 With BNPL allowing customers to pay now, later, or in instalments when making a purchase – the service has seen a recent surge of use as people use it to purchase goods, or when facing difficult financial situations, as an alternative to high-interest credit cards. According to TSB, this has seen one in five adults in the UK now using it at least once a month, and one in ten using it weekly.
Whether a FinTech revolution or simply a shift in spending habits, it's clear that BNPL is here to stay. However, regulatory changes are on the horizon with implications for both providers and consumers. Demand for BNPL will no doubt continue to rise in the long term, but as with any form of credit offering, there comes the unavoidable risk of debt.
In light of this, it is worth addressing changing trends in the BNPL space, how impending regulation could shape its future, and why BNPL providers should be putting the financial care of vulnerable customers at the forefront of their operations – particularly when it comes to debt resolution.
The growth of BNPL spending
The combination of necessity, accessibility and the fact it is a cheaper alternative to credit cards and payday loans is seeing customers increasingly opting to use BNPL products.
Following its surge of use in 2021, data is already pointing to a further increased uptake in 2022. A recent survey from BNPL provider Splitit for example found that over half of UK respondents (54%) are planning on using BNPL services in 2022.
BNPL's increased availability is largely contributing to this growth. Gone are the days when product-specific credit would be used exclusively for 'big ticket' items such as appliances, electronics, cars or holidays. Nowadays, it's possible to use BNPL to pay for all manner of consumer goods including everyday essentials, clothes and even food.
Banks have also jumped on the growing BNPL trend. Monzo, for example, became one of the first UK banks to begin rolling out a BNPL service to its customers, whilst its rival Revolut confirmed it was "at the early stages" of developing a BNPL feature for Europe last year. Similarly, Santander is launching its own BNPL app called Zinia across Europe this year, starting in the Netherlands.
However, it's not just convenience that has led to a surge in BNPL's use. Against the backdrop of the living crisis in the UK, we are seeing more people use BNPL for everyday purchases they need but can't necessarily afford.
Research from TSB shows that one in four customers say they rarely have the money in their account to pay in full for the things they are buying, and also suggests that some are worryingly resorting to BNPL when they are struggling financially.
With many BNPL providers being observed to have little or no affordability checks – concerns are rightly being raised around already-vulnerable customers ending up in positions where they are struggling to manage financially.
This lack of diligent screening alongside growing supply and demand has pricked the ears of the FCA and the regulator is expected to introduce new rules as early as 2023.
What could these regulations look like?
It's early days, but initial research from the FCA has indicated that as many as half of the people who enter into BNPL are already behind on payments, so it's possible that regulation may call for stricter vetting from providers on customers to minimise risky loans from the outset.
With BNPL products currently unregulated, customer screening is largely done on a provider-by-provider basis, with some taking more measures than others. Under FCA guidance, this will likely change and should do, being vital that providers detect and protect vulnerable customers from the outset.
Also, many customers who miss payments are unaware of the implications it might have on their credit rating. As such, providers may be required to better communicate risks to their consumers at the point of purchase.
Either way, the FCA aims to implement rules that protect the consumers first and foremost, so providers should think about how they can get ahead of the curve now.
Using debt resolution as an asset
A simple change that providers can make today should be to reimagine their debt collection processes.
While fintech has given rise to innovations in customer experience at the point of purchase or lending, debt resolution is yet to adopt cutting-edge technology or modern ethical standards.
Still today, businesses often rely on outdated debt collection agencies who find it difficult to recover outstanding debts, spend too much resource on inefficient operational processes, or lack the tools, intelligence and insights to support financially vulnerable customers.
Meanwhile, financially vulnerable customers lack control throughout the debt collection process due to inflexible repayment options, an absence of digital tools for managing their debts and antiquated communication methods used by traditional collectors.
At Ophelos, we blend behavioural science with AI to help businesses identify and manage vulnerable customers who may be facing issues with debt. This approach ensures that customers can help devise their own bespoke payment plans, communicate with their providers in a way which suits them, and ultimately feel more secure in the arrangement.
As the cost of living crisis continues, how BNPL providers manage their approaches to debt resolution and vulnerable customers will increasingly be in the spotlight. Utilising technology to aid them in this process and partnering with ethical organisations in the space, will allow them to maintain their reputation among their customers, while also increasing their yield.
And so, while BNPL certainly has a place in our lives – providing convenience and flexibility at a lower cost when it comes to our finances – the businesses providing it must think carefully about the care of their customers. The question is: will it take regulation for firms to make this change, or will they lead the change themselves?