Commodities have long been considered a good hedge against inflation and, true to form, with inflation in many countries now at its highest level in decades, those businesses that failed to invest in minerals, energy sources, livestock and foodstuffs face a financial squeeze to keep their supplies chains operating.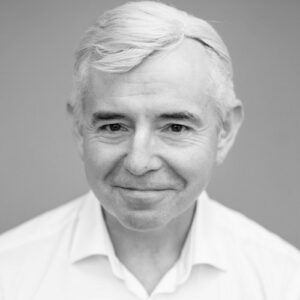 by Paul Macgregor, Head of Sales, NovaFori 
Yet, even for those businesses with foresight, that have planned and hedged, the current inflation-based pressure points on the global economy are accentuating stresses and strains that already existed in global supply chains and business value chains. Long-standing inefficiencies were exposed by the pandemic and became even more visible with the onset of the post-pandemic period. These inefficiencies could be significantly reduced by harnessing intelligent digital marketplaces.
In the world of commodities, this is particularly noticeable. It shows the use of traditional analogue as a way for businesses interact with customers, suppliers and intermediaries to be outdated and in need of a rethink. For this sector, a new way of offering efficiency, transparency and good practice is needed.
The rate of inflation in the UK reached 5.4% year-on-year in December, a 30-year high, and is sure to rise further in April when a 54% rise in the UK fuel price cap takes effect. In the US, meanwhile, consumer prices rose 7.0% in December, the highest level since June 1982. Against that backdrop, coffee, crude oil and aluminium prices have risen well over 100% in the past year, while cattle, copper and gas are up more than 50%.
Most eye-catching is lithium, up by close to 500% since the start of last year. Demand for lithium has jumped as demand for electric vehicles (EVs) has soared. Lithium is used in the batteries, which typically also include nickel and cobalt, prices of which have also risen significantly – nickel up over 30% in the past year and cobalt up almost 100%.
Fusion of analogue and digital marketplaces
Taking metals as an example, the value chain can go from mining to processing and then on to fabrication, transportation, storage and consumption, and finally, it is hopefully recycled. The more verticals within the chain that a business owns, the more scope there is to benefit from significant efficiencies.
There are points in the value chain where most businesses deal with intermediaries or brokers to advise them on both sales and purchases depending on where they fit into the cycle. These intermediaries play an important part in the process with their local knowledge, business relationships and understanding of the metal in question. Their involvement is typically in a more traditional analogue form.
Three key metals used in batteries are nickel, cobalt and lithium. All three are mined in remote parts of the world; The Democratic Republic of Congo is the world's largest cobalt producer. The world's largest reserves of lithium are in Australia, Argentina and Chile, while significant amounts are to be found in China and sub-Saharan Africa. Major deposits of Nickel are found in Indonesia, Canada, Russia and Brazil.
Amid the rapid growth of the EV sector globally, demand for lithium-ion batteries has soared. The rate of increase in the price of nickel, cobalt and lithium reflects, to an extent, the nature of the market in which each exists.
Given the geographies, the logistics and the local market complexity, such as grade of materials, shipment times, insurance, pricing and other local issues, intermediaries play a key role, by utilizing digital marketplaces to grow the geography of their client base. It may seem counterintuitive, but their analogue processes can in fact complement digital marketplaces with their local knowledge. The two go hand-in-hand, expanding access to the market, increasing the number of participants and adding liquidity. The result is greater price competition and a more efficient market.
Digital B2B marketplaces trusted to transact billions
Digital business-to-business (B2B) marketplaces are trusted to transact billions of dollars worth of goods annually across a wide variety of industries, including vehicle sales, leasing and re-leasing through to luxury goods and food products. They have a role to play in improving marketplaces for physical commodities.
Digital B2B markets widen distribution networks, help to ensure competition and liquidity in the marketplace, and enable price discovery using various auction methodologies. At the heart of it, buyers compete for goods or services by bidding incrementally upwards before finalising the price. The bidding process can be open or closed, during which it's possible to capture every activity of potential buyers, including lots searched or browsed, bids submitted, and lots won or lost.
Once in operation, B2B markets can incorporate data science in the form of machine learning with the capability to make recommendations on products, buyers and timing, thereby helping sales teams to operate more efficiently.
Recommendation algorithms also point buyers to possible substitute products if they exist. For example, with EV batteries it could recommend another supplier with a similar specification and price. This enables sellers to satisfy customer demand where previously the transaction would not have been completed. The use of data science in such a way can broaden understanding of the marketplace and the wider industry.
It is fair to say that for some industry sectors, including the EV battery sector, without an efficient and digitised supply chain, achieving the end goal of a carbon-zero future becomes a far greater challenge. The issue goes beyond what is good for business, it has a real societal impact too.
In the post-pandemic environment, the commodities sector may retain some of its traditional characteristics that smooth the works of the market, but they will also have changed for good with increased digitalisation. As the world eyes the prospect of 'building back greener' with net-zero emissions targets, digitising the multi-billion-dollar commodity value chain has a part to play. Markets will be created where they didn't previously exist and enhanced where they do exist. Inevitably, there will be disruption, but that will be accompanied by opportunities for those who embrace change.