As lockdowns, social distancing guidelines and a wave of uncertainty swept the world in early 2020, experts at McKinsey predicted that global payments industry activity could drop by as much as 8% to 10% of total revenue due to the then-emerging COVID-19 pandemic. Instead, the opposite occurred.
by Jairo Riveros, Chief Strategy Officer and Managing Director for the USA and LATAM, Paysend
Between 2020 and 2021, the global digital payments industry grew $5873 billion, a compound annual growth rate of 16.1%. In addition, we saw a record amount of funding with payments startups raising an estimated $31.9 billion in 2021.
The growth of digital payments and digital money transfers shows no signs of slowing. As we enter a new year of exciting growth in the space, we can continue to trace the path that digital payment innovation has taken since the industry's explosive growth in 2020.
How we got here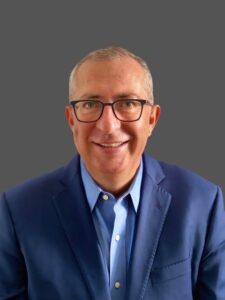 With social distancing in effect, it's no surprise that the COVID-19 pandemic helped digital payments skyrocket in popularity. However, what's important to note is that three trends contributed to digital payments' spike in utilization: rise in online consumer spending, the move to digital currency and the shift from brick-and-mortar to digital storefronts.
First, digital payments were already growing in popularity. In 2019, Americans spent about $360 billion on eCommerce transactions, and 77% of people used one or more types of mobile payments. While the pandemic caused digital payments to soar in popularity, the stage was already set for the rise of digital payments even before March 2020.
Second, physical money lost favour worldwide during the pandemic. Globally, cash use decreased to account for only 20% of all face-to-face payments. But in the U.S., it just wasn't available—the U.S. Mint lowered its coin production from March to June 2020 to keep Americans from being exposed to COVID-19. A national coin shortage ensued that summer, but many businesses stopped accepting cash as a form of payment.
Third, lockdowns and stay-at-home orders forced us to take our financial needs from physical storefronts to digital storefronts. While this led to an uptick in eCommerce, lockdowns affected far more than just retail—60% of international and domestic cash transfers, for instance, took place online in 2020.
The trends we've seen
Digital payments carried this momentum into 2021 – 82% of Americans used some form of digital payment in 2021, up from 78% in 2020.
In addition to digital payments as a whole, several practices within the digital payments umbrella term have also grown more popular. The rise of the "buy now, pay later" option on eCommerce has struck a chord with consumers – about 33% of shoppers between 18 and 37 in a survey said that the option to pay in phases influenced their choice to complete their online purchase.
Further, remittances as a whole have increased in 2021, with the World Bank predicting in November that remittances would increase by 7.3% in 2021. But sending them digitally is also popular among those issuing remittances. In fact, a 2021 Visa survey showed that digital payments were the most popular method for sending money outside of the country. 23% of survey takers reported that they'd used digital payments to send money outside of the country, while 65% said they planned on doing so for the 2021 holiday season.
Digital payments have become so widespread that it's causing some to purposely leave their wallets at home. For example, 15% of digital wallet users reported that they regularly leave their residences without bringing their physical wallets with them. With the federal government discussing standards for digital driver's licenses, consumers will truly be able to live day-to-day without bi-folds, tri-folds, or clutches.
Where we're headed
In 2020, digital payments became a necessity that also increased the efficiency of payments. By 2022, streamlining digital payments even further has become a hallmark of the sector's evolution. It's an exciting time for the digital payments industry, and we can expect several trends in digital payment innovation to emerge or continue in 2022.
Catering to customers as a whole will continue to be a focus for fintech companies as they improve their product's user experience. Because digital payments already make financial processes more efficient compared to in-person processes, we can expect this efficiency to increase even further. For example, startups will begin to make fintech services a more seamless experience for users, as embedding financial services into non-financial companies becomes more commonplace. Additionally, both payments and credit processes are poised to become even more efficient for consumers.
Furthermore, we can also expect efficiency to be extended to international banking. Digital technology has made places around the world more accessible than ever before. Fintech is already doing its part to grow this global accessibility, with multiple banks beginning to offer multi-currency digital wallets to enable greater financial flexibility for global citizens.
At the same time, it will be important for the sector to address immigration and financial inclusion. One way the sector can innovate in this area is by introducing instant, low-cost and hassle-free remittance transfers in Latin America since digital transfers are still a budding practice in the region. Making digital payments in the region easy and inexpensive will let remote, low-income households in the region make and receive payments both quicker and more securely.
The biggest issue plaguing consumers right now are expensive transfer fees. Take the U.S. as a prime example. Consumers who don't utilize traditional banks spend about $140 billion per year on unnecessary fees. In order to promote financial inclusion for all, it's imperative that providers lower service fees.. We've seen some movement on this front within banking recently – Capital One announced in December that it was giving up $150 million in annual revenue to do away with its consumer overdraft fees.
Lowering service fees won't impact digital payment ROI, as the global digital payments industry is expected to hit $2.9 trillion in 2030. Digital payments are also poised to continue their stark ascent in usage – one study estimates that by 2024, cash will account for under 10% of U.S. payments and only 13% of payments worldwide. Meanwhile, the same study estimates that digital wallets will be used in 33% of all in-store payments.
It's an exciting time for the digital payments industry, and if the past two years have shown us anything, it's that the sky's the limit for innovations in the field.