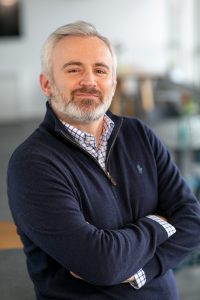 In e-commerce, everyone wants to sell more. You can do this in many ways: via social media, through user testimonials, by offering discounts and displaying how many items are left in your inventory. The list goes on.
by Attila Doğan, VP of Product Management, PPRO
The thing is, though, if you want people to click the buy button, they need to first check out. And the checkout is very important for conversion.
In fact, the likelihood of a conversion increases the farther along customers are in the buying journey. It goes to over 45% when customers get to the checkout page and tops 80% on the payment page. This means that if your checkout is good, customers will most likely buy.
So, let's dive into some key tips on how to make your checkout more consumer-friendly to increase your conversion.
Keep it simple
The more trouble your customers have in navigating your website, the less likely they are to buy. This goes especially for checkouts. For example, the more fields and steps a checkout has, the less likely you are going to see a conversion.
So, make it simple and streamlined by reducing the number of fields or pages available. For fields, only ask for information that is absolutely necessary to complete the transaction. Want customers to sign in to buy? Then create a guest checkout to make things easier for those who do not want to register.
Similarly, if you are keen on having a multiple-page checkout, show your customers where they are in the checkout process. In other words, the design of your checkout should be straightforward, easy to navigate, and clear.
This clarity also goes for the language you use in your checkout. As well as using clear, everyday language, the language of your checkout page should be the same as the rest of your website. So, if your site is in German, then the checkout should be in German.
Be honest
By now, one key rule for checkout improvement should be obvious: make buying easy on your customers when it comes to your checkout's setup and language.
Going a level deeper, this also means that you need to be honest. Pricing should be transparent at all times so there aren't any surprises at checkout. 48% of shoppers abandon carts because of extra costs such as shipping, taxes, and higher fees than expected.
The solution? Let customers know of any estimated fees, early on. And offering free shipping is always a good idea.
Make it secure
Shoppers do not only want simple and honest checkouts that are easy to navigate. They want to feel safe when shopping online.
On the merchant side, estimates say online fraud can cost merchants over $12 billion per year. So, it is extremely important that your checkout is secure. Artificial intelligence can be used to put off fraudsters without getting in the way of discouraging real customers.
It also helps to make customers feel safer if you show a security designation, such as an SSL certificate, which means your website is authentic and connections to it are encrypted.
Diversify your devices
We live in an age where people shop on phones, tablets, and desktops. Worldwide, there are around 15 billion mobile devices, which include tablets and smartphones. From that mix, about 4 billion people across the globe own smartphones, and their shopping experiences have to run smoothly on all devices, including when it comes to checking out. This means ensuring your checkout works well on multiple devices and operating systems.
The right payment methods
This one may seem obvious, but you have to have the right payment methods in your checkout. The "right" payment options are the ones your customers use and want. Since the preferred methods change depending on where you are in the world, you need to know how people like to pay wherever you are selling.
In fact, 77% of online purchases in 2021 were made with local payment methods (LPMs). For example, popular LPMs in Belgium are Payconiq and Bancontact whereas if you are in Denmark, Dankort, Trustly, and Klarna are favoured options that belong to the payments mix.
The mix, or variety of payment options you offer, is important. No matter where you are selling, your customers like to pay in multiple different ways when checking out. So, if they see their preferred method at checkout, the more likely they will hit the buy button.
How to know you have nailed conversion
Ideally, you would do all of the above and sales would shoot up. But, as we all know, e-commerce is complex and things are rarely so simple.
This means that you should have a good handle on your checkout data, including where people are getting stuck. And you should also consider A/B testing to fine-tune your checkout process.
Considering all of the above, putting yourself in your customers' shoes and making their online shopping experience as seamless and easy as possible will eventually lead to the increased conversion rates you're seeking.