Do you remember your first discussion with an adult about money? Do you believe that it was too late in life? Would your life have been different if someone discussed money with you earlier in life? If the answer is yes, imagine the life of a child of this generation. They are exposed to concepts like NFT, Bitcoin, Shark Tank, Funding and a lot more without knowing even the basics of money.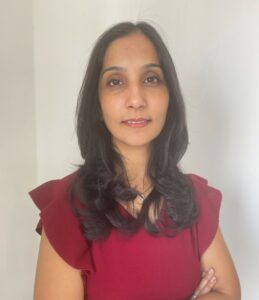 by Payal Jain, Founder, Funngro
A recent study found that more than 70% of Indian households don't understand basic financial concepts, despite being exposed to financial products throughout their lives. According to National Centre for Financial Education, just 27% of Indians are financially educated and India has the lowest financial literacy among the BRICS countries. Moreover, according to a global survey of 20 countries by the Organization for Economic Co-operation and Development, 1 in 4 kids are unable to make even simple decisions about everyday spendings, such as understanding a bank statement or choosing a phone plan.
The democratisation of financial services is fast altering how people perceive and manage their finance and thus financial inclusion should not be viewed as a goal in and of itself. Financial education is becoming increasingly important as financial solutions become more widely available. The necessity for financial education begins at a young age with children as early as ten years old who may comprehend the fundamental concept of money, and by the time they become adults, their financial habits have already been established.
Most parents offer their children a piggy bank in which they can store their spare change, birthday money, or monetary presents from relatives/families. This notion aids them in maintaining a saving discipline. However, financial markets are complicated and go much beyond the idea of merely saving.
Growing contribution of FinTech applications
Fintech apps are addressing the gap by giving students targeted resources to learn about personal finance. A fintech app that could provide students with an introductory crash course on everything from saving, investments, debt, and student loans to personal finance fundamentals would be a valuable addition to schools' financial education curriculum.
Fintech apps take some of the pressure off teachers by giving students resources to learn on their own.
Technology changing the connotations of monotony
Applications like Funngro make learning easy and fun, which helps kids be more engaged in learning about personal finance. Many fintech companies are increasingly employing technology to devise novel solutions to challenging money problems in order to relieve the strain on parents and children. The use of technology to make the planning process more enjoyable and simple is progressively changing the paradigm. Fintech applications for kids not only teach them valuable financial concepts like saving, investing, and compound interest rates, but they also help them keep track of their money and expenses by establishing limits and goals.
With roughly 41% of the country's population under the age of 18, this new and enormous market has a lot of untapped potential and is quickly becoming a crucial focus area. It is important to teach kids about money at an early age. But we all know that kids are often more interested in playing with their friends, or on their phones than sitting down and learning about personal finance. That's where apps come in. These apps make learning easy and fun, which helps kids be more engaged in learning about personal finance. It is never too late to start teaching your kids the importance of saving and investing their money, and they will thank you later. Incentivizing financial education from an early age will empower the children towards a financially resilient future.
When youngsters understand the idea, they may influence their families by sharing information about the value of saving and taking the actions necessary to properly manage their money. As a result, promoting financial literacy and raising financial awareness among youngsters may be quite beneficial.