Over the past few weeks, we're all likely to have gone through extra rounds of verification when conducting activities online, particularly when buying goods or services.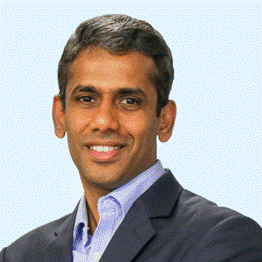 by Bala Kumar, Chief Product Officer, Jumio
This is thanks to the recently introduced Strong Customer Authentication (SCA), which means additional security measures are now part and parcel of making online payments. With the UK losing £2.5bn to fraud and cybercrime in 2021, SCA has a clear place, aiming to verify a user's identity through multi-factor authentication (MFA) methods – such as a one-time password received by text or phone call – to authorise online purchases.
Though SCA requirements will no doubt help mitigate the risk of online fraud, businesses must consider the impact of these measures on user experience. From a convenience point of view, these additional measures, though necessary, create barriers when it comes to making online purchases seamless and efficient. What it does do, though, is force focus on how businesses can better verify customers – in all online instances, not just those governed by SCA – and whether outdated password-based verification methods, for example, really have a place today. SCA is clearly another factor that makes the case for the potential of biometrics, particularly in higher-value scenarios, whereby businesses can remain customer-centric and bridge the gap between security, compliance and customer experience.
From the old to the new
In Q4 of 2021, roughly 80% of orders on mobile devices in the UK were incomplete. During the same period, over seven in 10 online carts created were abandoned. Clearly, inconvenient checkout processes can have a damaging impact on whether customers engage with online brands. For online businesses, user experience is undoubtedly important, and when it comes to identity verification, ensuring a seamless and secure process can go a long way.
In fact, 93% of consumers prefer biometrics over passwords for validating payments. By leveraging biometrics for identity proofing and user authentication, businesses can effectively establish a customer's identity and provide a seamless user experience.
Convenience and security are the lock and key
Biometric-based authentication delivers a simple, intuitive user experience for legitimate customers and simultaneously thwarts and deters cybercriminals because of the high assurance of the biometric captured upfront and on an ongoing basis.
Research predicts that mobile biometrics will be used to authenticate transactions worth $2 trillion by 2023, compared to $124 billion in 2018. In the same way that biometrics have clearly transformed the mobile space, it's also rapidly taking hold of the payments world. Payment providers that allow online businesses to implement biometric methods at the verification stage can reap the benefits of greater security for themselves, customers, and businesses thanks to the uniqueness of everyone's biometric features. And, as consumers become increasingly accustomed to using biometric data to identify themselves in their daily lives, businesses that offer this option to their customers will stand out as innovators, while also benefiting from reduced costs and enhanced security.
Bridging the gap between security, SCA compliance and customer experience
As expected with digital transformation, we saw an increase in fraudulent transactions in these faceless channels. Even with post-pandemic recovery, we expect the digital shift to continue. Businesses must address the transformation drivers and potential ongoing threats to ensure customer retention.
Biometrics can significantly enhance security measures, especially in mobile payments, without adding unnecessary friction to the process. For example, coupling facial recognition with liveness detection can not only prevent spoofing attacks but is also a secure and convenient way for users to verify their identity. Going one step further by adding an independent, app-based biometric allows easy two-factor authentication, whilst simultaneously ensuring users continue having access to their accounts – even if they lose or switch their device.
In the face of SCA, payments providers and online merchants alike must look to harness the power of face-based biometrics for identity verification and authentication to successfully bridge the gap between security, SCA compliance and customer experience.