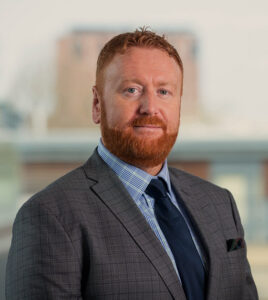 FinTech is synonymous with innovation and is a key industry in this country. Its influence spans the globe, however, and makes it a primary player in the move towards greater financial and environmental sustainability.
by Keith Tully, Real Business Rescue, a company insolvency and restructuring expert.
Corporate social responsibility has been a pivotal business model for decades, but the 2021 COP26 Climate Change Conference in Glasgow clarified the urgency to act with purpose and laid out in stark detail the consequences for the planet if we don't.
The FinTech industry is ideally placed to use its prominent standing on the global stage, therefore, and positively influence the crucial issues we face. It can set a 'green' example for others to follow, ensuring businesses adopt sustainable practices and leading the way towards a lower-carbon future for industries across the board.
How can Fintech businesses take a stand on sustainability?
Operate a 'green' supply chain
Fintech's inherent use of big data, artificial intelligence, and real-time information, makes the industry a perfect role model when implementing environmentally friendly and sustainable logistical practices.
Transparency and collaboration between supply chain members is a necessity for a 'green' supply chain to work, and this ultimately reduces waste and increases cost-effectiveness for all participants.
Develop 'green' technologies
The industry continues to provide cutting-edge solutions that streamline and modernise financial procedures and payment systems, and can positively influence corporate behaviours.
Brand reputation strengthens when businesses use innovative financial technologies – they become trustworthy within their industry and in the eyes of the wider community. The investment in 'green' solutions consolidates the drive for sustainability and enables ethical conduct and business behaviours to be put in place.
Innovative banking and payment solutions
The banking and payments industries have transitioned, almost beyond recognition, in the last few decades. Although the 'traditional' high street banking services are still available, the development of new financial technologies has created a thoroughly modern alternative for businesses and individuals.
The Fintech industry has developed highly sophisticated, cost-effective, and sustainable banking and payment systems that help businesses reduce their carbon footprint. Blockchain is one such example, and this provides a platform that supports other technologies such as new payment and finance solutions.
Data analytics
Big data provides in-depth perspective and insight into various areas of business and offers key decision-makers a solid foundation for making strategic plans. It can also be used to keep a business on track towards financial and environmental sustainability.
Global financial services group, BBVA, uses technology to help organisations calculate their carbon footprint using data analytics, for example. Businesses can calculate their carbon footprint and then register on The Carbon Footprint Registry.
The 'Climate Registered' seal placed on their websites and promotional materials demonstrates the business' commitment to sustainability, and to reducing their carbon footprint.
Make sustainability the USP
Adopting good practices and promoting financial and environmental sustainability enables Fintech companies to differentiate themselves, and to stand out in an increasingly crowded industry.
Making sustainability their unique selling point within a 'Green Fintech' umbrella of innovative technologies and working practices reiterates the drive to help tackle climate change whilst promoting a sense of purpose and well-being among staff.
Sustainable financial products
Figures published by Statista show how significantly Fintech solutions have changed the way in which we bank and carry out our financial business as a nation.
In 2007, only 30 per cent of banking customers regularly used digital banking services, a figure that has risen to 76 per cent in 2020. Personal finance budgeting and investment apps also help people achieve their own individual goals for sustainability.
Fintech businesses can measure and verify the impact of sustainable financial products, such as 'green' bonds, loans, and investment funds, and make adjustments as necessary to improve the products.
The case for taking a stand on financial and environmental sustainability
The positive case for taking a stand on sustainability is clear. It's what is needed if we are to head off total climate catastrophe. This movement also holds significant benefits for individual businesses in terms of their reputation and place in the community, however.
Sustainability is an issue close to people's hearts, and staff can rally around such a cause. This increases morale and creates an inclusive working environment that promotes well-being and productivity.
Apart from the key benefit of creating a more sustainable operating environment for businesses within the industry, Fintech's considerable influence could also affect far-reaching change in other industries.
In fact, Fintech is in the perfect position to lead on financial and environmental sustainability. Introducing new 'green' financial products and creative payment systems not only helps other businesses on a practical level, but also sets the high environmental and financial sustainability standards that we need, and that others will follow.