Legacy systems can become a major barrier to progress. By maintaining outdated legacy systems, the UK government risks wasting between £13-£22 billion over the next five years. The figures come from an independent investigation into the government's Digital, Data and Technology function published by the UK Cabinet Office.
by Andrew Barnett, Global Head of Product Strategy, RIMES
It's a lesson that investment managers know all too well. Currently, in many legacy systems data is centralised within firms and constrained by costly technology, such as Enterprise Data Management (EDM) platforms, Extract Transform and Load (ETL) tools and data warehouses.
As data volumes explode, firms are finding it more and more difficult to govern, quality assure and distribute data across the organisation with legacy systems. It's little surprise, therefore, that only 4% of investment managers are happy with their data management systems.
The solution seems clear: make a clean break from the legacy systems of the past and invest in agile and scalable alternatives. However, for many firms this is a case of 'easier said than done'. Often, asset managers simply lack the people or budget required to overhaul legacy technology and the valuable data trapped inside it. In other cases, firms are wary of potential hidden costs associated with decommissioning legacy systems, or the risk of disruption to business-as-usual, which they worry will negatively affect client service.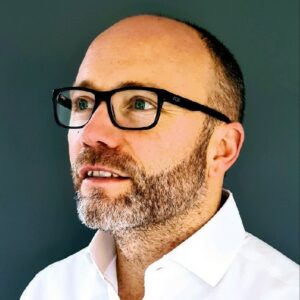 The cloud offers an alternative. In addition to cost-savings and the appeal of consumption-based pricing, the cloud provides a range of benefits for firms that makes data management transformation a realistic prospect for all asset managers regardless of their size, existing investments or budget/resource limitations. These benefits include:
Ease of install. With a cloud-based delivery model, firms can avoid potentially disruptive upgrades of internal systems or being out of compliance with dated versions. Additionally, firms can migrate to the cloud one application or data set at a time due to the cost model and ability to operate over private and public clouds. As a result, they reduce risk by running legacy systems in tandem as they move to the cloud at a pace that suits them best without duplicating costs.
Access to expertise. With the cloud firms not only access infrastructure and services, in many cases they can also draw on the expertise of a cloud-based partner. At a time when data skills are scarce this is a significant value add, as it allows firms to focus their internal data resources on value-generating data analysis tasks rather than low-value data management.
Improved lineage and governance. Ensuring data governance, lineage and oversight is critical to compliance and staying in the terms of a licence, but it is often the area that firms struggle with most as legacy systems may not have the quality and governance needed in the modern highly regulated landscape. Cloud-based service providers can accelerate this process through automated services, delivering governed, high-quality data in a system-ready format.
Adaptability. As operational data management issues arise, such as the need to adapt to emerging data demands, such as ESG, or manage intense market volatility, firms invest in people and technology to find solutions – some of which do not work. Cloud-based models avoid this waste. Relying on their service provider, firms can lean on proven service models, data expertise and scale to solve problems quickly and efficiently.
Scale. A key reason these technologies have been allocated to the 'sunsetting' classification is that they do not have the cost-effective scale or flexibility that the cloud provides. We can't predict the future but if we have a cloud-based cost model aligned with your revenue growth then we remove an important constraint.
It's widely acknowledged that data insights will be essential to success in the investment management industry of tomorrow. Firms taking a legacy approach to data management will be at a disadvantage, hampered by uncontrollable cost increases and a dearth of talent needed to process data to then turn it into actionable intelligence. Coupled with the downward pressure on fees that continues to blight the industry, this approach is simply not sustainable.
Cloud-based managed data services offer an alternative by driving quality, efficiency, scale and adaptability across your data landscape, reducing waste and keeping a lid on costs. Make no mistake, firms need to oversee large scale changes to their data management systems. Fortunately, cloud-based managed data services make the case for this change stack up. More than that, they make it imperative.