By Stephen Ferry, Managing Director, Pay360 by Capita
As we enter a new era in payments 'check-out-less' experiences are quickly becoming the norm. Do you remember the last time you actually paid for a Uber? Probably not. You will have just tapped for payment. No keying in card details. No password. No 'pay now' button. That's the definition of a truly frictionless payment. These 'check-out-less' experiences should be front of mind for software providers as they look to deliver invisible and frictionless transactions that keep customers spending.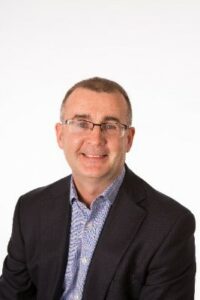 Where once we needed our card and CVV number to buy anything online, payments are quickly becoming integrated within the software that sellers and services use, making transactions almost invisible. And there's good reason to. With 40% of UK consumers in the tech savvy, digital-native Gen Z demographic, and more people than ever choosing to use mobile and contactless payments, preferences are quickly shifting towards hassle-free purchasing.
We're quickly moving from a 'cardholder present' world to one where invisible payments like impulse spending at Amazon are the norm. Customers can purchase pizza from the sofa with a voice command and buy groceries using their fingerprint or a scan of their face without ever having to reach for their wallet. Central to the popularity of frictionless and invisible payments is the customer's experience. Nobody approaches a transaction thinking about the payment. They want an outcome. 87% of them will abandon an online shopping cart if the checkout process is too difficult. The less customers think about making a payment, the more they are likely to spend.
As cash usage continues to diminish, mobile payments have continued to grow, standing currently at 21% of all transactions. It used to be commonplace to browse on mobile and buy on a laptop or desktop machine but, in an era where Android has replaced Windows as the world's most popular operating system, the mobile experience is now a priority. As Apple Pay, Google Pay and others see astronomic growth, enabling customers to pay using their preferred method and on their preferred platform is essential.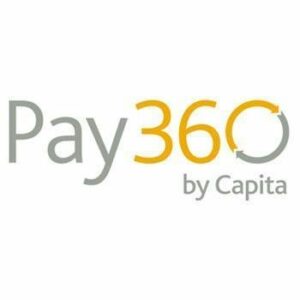 Software providers should take notice of these trends. Their software holds the key to enabling the type of transactions that consumers demand and merchants are desperate to deliver. However, rather than simply adding payment functionality to their software, it must be integrated to become a core part of the service their clients deliver. It needs to remove the friction from the payment process to provide the best possible experience for customers, enabling them to pay with ease, how and where they want. And this isn't a futureproofing measure. These changes are happening today. To remain competitive, you must take steps to provide frictionless, invisible payments within your software, which means embedding a payments workflow or integrating one with your offering.
With payments, security and authentication baked into your software, you can take steps to enable the frictionless payments that your clients and their customers crave. By improving the way payments are handled, you'll not only differentiate your software and increase the growth potential of your business but help your clients to do the same by retaining existing customers and attracting new ones. It will enable them to offer these much sought after invisible and frictionless payments and even adopt a SaaS model to encourage consistent spending over longer periods rather than one off payments.
Stephen Ferry
Managing Director
Pay360 by Capita