Since their inception in 2011, mobile wallets have made a significant impression, with the global mobile wallet market size expected to reach over $3 trillion by 2022. What was once a unique technological advancement has now become second nature as the pandemic brought expedited adoption and usage of contactless payments. This offers a unique opportunity to engage and retain customers building lasting, meaningful relationships.
by Dave Dabbah, CMO, CleverTap
Mobile wallets are on the rise. According to a recent eMarketer report, 92.3 million U.S. consumers over the age of 14 used mobile payments at least once in a six-month period in 2020 — that accounts for about 40% of U.S. smartphone users. This spike in usage was largely due to the global pandemic but will remain even after the smoke clears; by 2025, mobile wallet usage is predicted to surpass half of all smartphone users.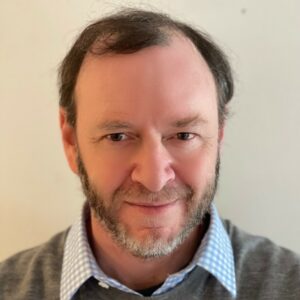 This steady upsurge in mobile wallet usage brings a new, opportunistic channel for marketers to reach and deliver value to consumers. Where mobile wallets provide convenience and ease-of-use, they also offer brands the ability to push relevant communication to their customer base beyond their own mobile apps, driving increased engagement, spend, and in-store traffic.
Specifically, mobile wallets can bypass individual mobile apps to push critical real-time updates on loyalty cards, scannable tickets/transit passes, and coupons. Think: a push notification updating the user of a gate change for their upcoming flight. Taking advantage of this new channel provides brands with the opportunity to foster a more value-driven user experience.
Mobile wallet marketing in practice
So what exactly are the benefits for marketers? For one, brands have a great opportunity to localize content and fine-tune personalization for consumers who have opted into location tracking permissions. A consumer could be walking by their favourite shoe store when they receive a push notification that the store is having a buy-one-get-one sneaker sale. Or perhaps during lunch hour, a local burrito joint sends a notification boasting the newest mouth-watering addition to their menu.
Better yet, let's say a consumer recently attempted to buy a lamp online only to find it was sold out. Determined to purchase the lamp, they sign up to be notified when it would be available again. A mobile wallet notification can tell the consumer when the lamp is back in stock — online or at the store location closest to them. By leveraging location-based marketing, brands are able to meet users where they are, leading to an increase in in-store traffic, customer spending, and brand satisfaction.
Consumers can also access coupons and gift cards in their mobile wallets without having to open the brand's app. As they partake in their routine daily scrolling, consumers can receive digital offers in real time that can be saved for later use. Once a coupon is saved to a mobile wallet, brands can send notification reminders about expiring deals and other updates, which can lead to higher coupon redemption rates.
Challenges in mobile wallet adoption
Mobile wallet marketing depends on the increased adoption of the technology, and as with any new technology, there are challenges in getting everyone on board. Many consumers are dubious about the security of mobile wallets, unsure if their new and digital nature makes them more susceptible to fraud or hacking. In many ways, however, mobile wallets are actually safer than real ones.
If someone steals your physical wallet, they can pick whichever card they please to make a $1,000 purchase at the nearest Best Buy. But with mobile wallets, users can rest easy knowing their information is fortified with more layers of security. First, a thief would have to be able to gain access into your phone or smartwatch without knowing your passcode. Additionally, many wallets are equipped with a multifactor authentication biometric feature, meaning they require a face scan or fingerprint in order to gain access, making it virtually impossible for someone who isn't you to use your cards.
Mobile wallets are consistently encrypted and able to receive technological updates quickly. Plus, it's much easier to pause or cancel all your cards at once on a mobile wallet than it is to individually contact credit card companies. Samsung, Apple Pay, and Google Pay all offer solutions that enable you to suspend your mobile wallet or remotely erase information from your device if lost or stolen. Therefore, the biggest challenge in the realm of safety lies in consumer education.
Because mobile wallet usage is still an up-and-coming phenomenon, not all retailers accept this form of payment. Many brands have shown a reluctance to adopt digital transactions like Apple Pay or Google Pay due to customer concerns with credit and debit card vendors. Plus, some retailers limit mobile wallet payments to just their own app, like Walmart Pay.
Ultimately, the growing popularity of mobile wallets will chip away at these challenges. As more consumers and brands become comfortable with them, marketers will be able to reap further benefits.
The bottom line
Mobile wallets present a fresh opportunity for brands to engage with customers. Capitalizing on mobile wallet marketing can enable more meaningful communication that drives revenue and brand loyalty. If they haven't already, marketers should start paying attention to ways they can integrate mobile wallets into their mobile marketing strategy.