With the Intergovernmental Panel on Climate Change (IPCC) delivering a "final warning" on the climate crisis earlier this year, we've reached a point where green changes are needed without further delay. The urgency for investments made to be directed by sustainable hands is urgent, as we are now at "a code red for humanity." Historically, the finance sector has always been the principal driver for incorporating lower-carbon practices, so to safeguard a green transition and avert further damage from the current environmental practice, we must look to them to lead the way.
By Jeremy Baber, CEO of Lanistar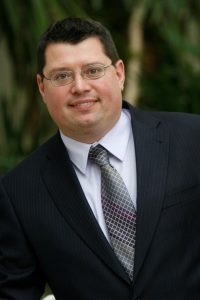 The finance sector has invested in energy-efficient and work-efficient technologies that have completely revolutionised both their own sector and beyond. The rise of fintechs, alongside investments in the use of artificial intelligence (AI), the Internet of things (IoT) and machine learning (ML) are all ways in which finance has been ahead of the mainstream in adopting newer, cleaner technology. Even the rise of blockchain that we are seeing helps proliferate cleaner technology throughout their industry and beyond.
The time for sustainable net zero or even net negative global CO2 emissions is now to ensure a sustainable future before it is too late. With environmental consciousness currently at an all-time high, both from a governmental and consumer standpoint, we need fintechs to take the helm in mediating a smooth transition towards greater sustainability. The responsibility is upon fintechs to mediate this transition to greater sustainability.
Investing in sustainability is far and wide
Fintechs have always enabled innovation and contributed positively towards sustainability for a lower-carbon world, particularly as they aim to disrupt traditional finance operations in a customer-focused way. The rise of financial technology over the past decade has created a new era of potential for sustainable investing, particularly in ESG investing, green financing, and carbon neutrality.
Digital payment solutions can lead the charge toward sustainability and a low-carbon economy. The carbon footprint brought by physical currency – i.e., its creation, transportation, disposal, etc. – is minimised or eclipsed by digital cash transactions. Utilising digital removes the need for both plastic cards and paper transactions, streamlining transaction processes in an environmentally conscious way by reducing company waste.
Consumers want a cleaner conscience
Retail Week recently reported over half of UK consumers are more likely to buy from a retailer or brand with a strong ethical and sustainable ethos, with Millennials more likely to be eco-conscious and, by contrast, the Boomer generation less so than other generations. The new market is a more sustainably-conscious one, and fintechs should be looking to capitalise upon it. Gen Z and millennials want greater transparency regarding tracking and reducing their overall impact on the environment.
Recent research from the open banking platform Tink revealed that 40% of customers wish to track impact through services provided by their bank, and therefore holding their retail businesses of choice accountable is a big part of this, especially when many will stake green claims for consumer trust but not follow through. Consumers want a clear conscience when it comes to their personal impact, and that is reflected in the retailers they choose to shop with.
Currently, there is a significant gap in the market for innovative tracking solutions, with Tink's research suggesting a significant number of customers would switch purely for access to tools to track their carbon footprint. Whilst 30% of surveyed banks have expressed interest in offering these tools, currently, these institutions have zero plans to actually do so. Fintechs can hold feet to the fire in this regard and act in the best interests of their consumers as an intermediary for directing businesses to change. It is easy to make green claims to gain customer support, but fintech's pushing for responsibility for the sake of their customers helps motivate action.
A business incentive is still needed
No operational change can happen without the final say of the business CEO, and no CEO will consider investing in an operation that doesn't have some business advantage to go with it. In highlighting the rising consumer demand, business leaders can feel more secure in adopting innovative yet lower-carbon alternative technology to gain customer rapport. As customers are more discerning than ever, they are more likely to scrutinise green credentials for authenticity before committing to a provider.
By contrast, change must be meaningful and not just surface-level support. It is no longer as simple as claiming to support green initiatives; real action is needed at every step. With every initiative to attract and secure interest from target consumers, businesses must follow through or their customers will quickly seek a stronger alternative elsewhere. And whilst many bigger fintechs have greater resources to allocate to sustainable initiatives, few are actually choosing to do so.
SME fintechs have greater mobility for impactful business moves
Where financial organisations with bigger pockets may have the power to push for greener tech across the board, they seldom have the mobility to enact changes across their operations. Yet the agility of smaller fintechs to deploy sustainable initiatives has meant that they can often overtake and lead the charge for greener decisions across operations. Smaller underdog competitors suddenly have an incredible advantage with this ability to outmanoeuvre their larger counterparts limited by traditional operations.
As the fintech sector continues to mature, business initiatives can continue to refocus the ecosystem away from short-term successes and instead towards long-term green practices. But without critical support from the UK government to support and protect green initiatives, we cannot make meaningful industry change. An updated policy is needed – without the demand for profit – to best help the finance sector to put pressure on change and secure a cleaner, greener future.