As UK shoppers face the impact of the cost of living crisis, customers are even more scrupulous in the choices they make online. Checkout finance options, such as Buy Now Pay Later (BNPL), are helping to ease the financial pressures on necessary purchases, enabling consumers to spread the costs of items across a period. Therefore, it's not just how customers shop that matters today; it's how they pay. 
By Melanie Vala, Chief Commercial Officer, Deko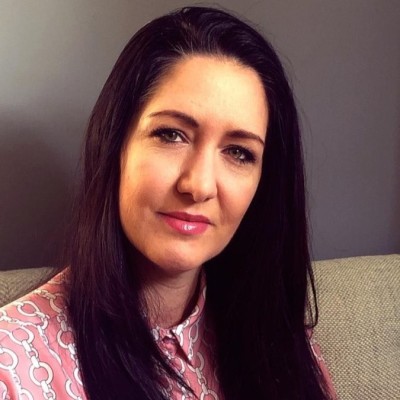 Technology's impact on retail has invited expectations of instant access to the best options; the choice is now the primary concern for consumers in a competitive retail climate.
A central issue for merchants is being able to offer consumer finance solutions that address the needs of consumers today. For example, how mobile apps have permeated daily living over the last few years has accelerated consumer transactions – and expectations. Consumers will shop where they have the most choice – and that no longer just extends to products; it extends to the best deals and, therefore, finance options. The consumer experience at the online checkout must be as frictionless as the rest of their user journey, or they will simply look for better options. Businesses must adapt or risk losing out to competitors. This is the difference an effective BNPL solution affords.
BNPL has existed in one form or another throughout the entire history of commerce.  Once known as installment plans or payment plans here in the UK or layaway programs in the US, the contemporary version is now digitally savvy, and brand driven.
Today BNPL is a central strategy for any retailer looking to not only diversify buying options for consumers but to also expand their buying power in an era of constrained budgets.
This is a market that has shown extraordinary growth in recent years. The BNPL gross merchandise value in the UK is expected to reach $55.1 billion by 2028, according to research by ResearchAndMarkets.com. Globally, the BNPL market size is expected to reach $39.41 billion by 2030.
What is BNPL?
BNPL, at its core, is a point-of-sale installment loan. The most common type of BNPL service is split payments, which is simply a charge that is split into four payment installments. The other commonly available product is installment loans, where the cost of the good is likely higher, and the length of the payback schedule is longer, with periods that range from six to 24 months plus.
The question then becomes: what is driving BNPL's massive growth? It was not just the pandemic that added accelerant; two years after the economy opened up, the BNPL revolution continues to march.
All the research is pointing to one clear reason – BNPL lowers the barriers to purchase which has combined with the convenience of digital platforms. This perfect storm has made BNPL hugely attractive for Gen Z and Millennials in particular. Nearly a third (30%) of millennials aren't currently in possession of a credit card – even fewer for GenZ. Instead, they opt for alternative payment methods when buying online as these options provide the flexibility and ease of use they demand. Findings have indicated that 55% of Millennials now cite convenience as their top online shopping preference.
However, its popularity amongst more mature demographic cohorts, who currently account for the majority of retail spending, should not be ignored. According to research by Pymnts.com, older generations with higher income levels are expanding their footprint in BNPL usage.
Why BNPL matters today
As we have seen the premise of BNPL is repayments by installment, making purchases more affordable for consumers. The customer journey then extends; the final cost is no longer the only indicator of affordability. Instead, it becomes about the financial solutions on offer: BNPL.
As a consumer begins a buying journey, the knowledge that an item's final cost can be made afforded removes one central barrier to purchasing. Importantly, it also removes a psychological barrier and increases motivation and willingness to buy which, in turn, means increased revenues for merchants.
Whilst BNPL effectively increases cart values and reduces cart abandonment rates, perhaps even more importantly, it encourages consumers to stay engaged with a brand. Offering more accessible finance options increases trust between retailers and consumers, leading to increased sales and a higher frequency of purchases overall. This is even more valuable amid a cost-of-living crisis; customers can afford necessary but higher-value items.
BNPL gives consumers a more budget-friendly way to buy the things they want when they want, which in turn increases consumer satisfaction. Central to this is the transparency and ease of use afforded to consumers of BNPL products.  As we have already stated, there is a younger generation coming through who are actively looking for alternatives to traditional credit cards. And with good reason. Credit cards very often have a high barrier to entry, come with high-interest rates, and have long and cumbersome application processes. For a generation looking for a funding solution with the same benefits as credit cards, but without the pain, BNPL is the go-to.
Not only are BNPL platforms more accessible than traditional credit cards, but the way these platforms integrate with major retailers creates an easy-to-use option for consumers as well. While the customer will invariably go through a separate BNPL portal for payment, this ability for an integrated digital experience allows consumers to have a consistent payment experience throughout their digital journeys with a brand.
As the younger generations begin to come into their own and gain further purchasing power — and as credit cards continue to decline in popularity — expect the desire for these alternative payment options to increase.
BNPL presents a flexible option that's already disrupting the payments industry, stealing customers away from credit card companies and enabling them to spread purchase payments over time.
Digital financing options will only continue to grow, as the world becomes increasingly enmeshed with the digital world. For organisations who want to remain on the cutting edge — and meet a changing customer base — implementing BNPL into your online offering can only serve to benefit the merchant and no more so than in the age of the cost-of-living crisis.