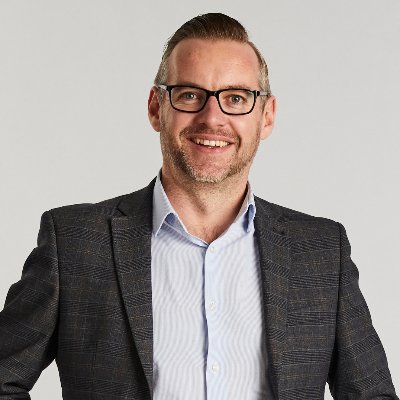 Despite the many challenges the industry has faced, the banking sector has continued to prioritise digital transformation and it is only accelerating quicker. Generative artificial intelligence (AI) is the latest in a wave of disruptive technologies that will drastically transform the financial services and banking industry.
By Jay Limburn, VP of AI Product Management, IBM
Many banks and financial institutions are as good as, if not better than most industries when it comes to technological maturity. We have been working on generative AI with banks for several years, and they have been experimenting with the operational advantages of AI across their business. The IBM 2023 CEO Decision-Making in the Age of AI report showed that 75% of CEOs surveyed believe the organisation with the most advanced generative AI will have a competitive advantage. However, executives are also concerned about the potential risks around security, ethics and bias.
Leaders are looking to fuel their digital advantage to drive efficiencies, competitiveness and customer satisfaction, but they have not been able to fully operationalise AI as they face key challenges around implementation.
The biggest challenge and opportunity…data
Banks are continuing to digitally innovate, and data has emerged as one of the biggest challenges to fully utilising generative AI across the industry. Platforms like ChatGPT caught people's imaginations and created excitement in the sector. But while they rely on Large Language Models (LLM) to analyse vast amounts of data, the banks need to be able to choose from multiple models and embed their own data sets for analysis.
Instead of having one model to rule them all, banks will need to evaluate which models can be applied to their individual use cases. Banks are aware of the benefits generative AI can bring, so in place of summary capabilities of what the technology can do, they need to look at how to modernise different elements of their business. This requires models to be trained on the bank's own data sets to get high-level accuracy and to fully operationalise the technology.
The amount of data is overwhelming many organisations, and banks are not excluded. To succeed, financial institutions will need to embed their own data into generative AI models to fully operationalise the technology.
Banks can help shape regulation and governance
One of the other key challenges facing banks with regards to generative AI is regulation and governance. As a new and emerging technology, regulators will not necessarily understand AI, so the natural inclination is to say we cannot use it. Equally, some models cannot explain why it has made a decision. For trust and compliance, financial institutions need to explain their decision-making process.
The more AI is embedded into organisations, the more important it is that leaders have a proactive approach to governance, which means having a legal framework to ensure AI is used responsibly and ethically, helping to drive confidence in its implementation and use.
But in order to help shape the AI regulatory environment and meet these requirements, banks need to take an active part in shaping the regulatory framework and move to models which can explain the decision-making process.
Generative AI will help not lead
The response we have seen from banks to generative AI has been phenomenal. As an industry, financial services and banking can lead the charge around AI regulation and explore new models to leverage their own data for better outcomes.
However, this isn't without its challenges. Operationalising generative AI has proved difficult due to potential risks, compliance and evolving regulatory requirements, and concerns would be heightened as banks introduce their own data to AI models – which is why most generative AI use cases have so far focused on the customer care space.
Despite these challenges, banks have a huge opportunity to leverage generative AI, which will fundamentally change how we bank and how banks serve customers, and governance will play an active role in ensuring trust as we continue to explore the benefits of generative AI. Importantly, AI is here to help banks, not be the lead in most use cases.